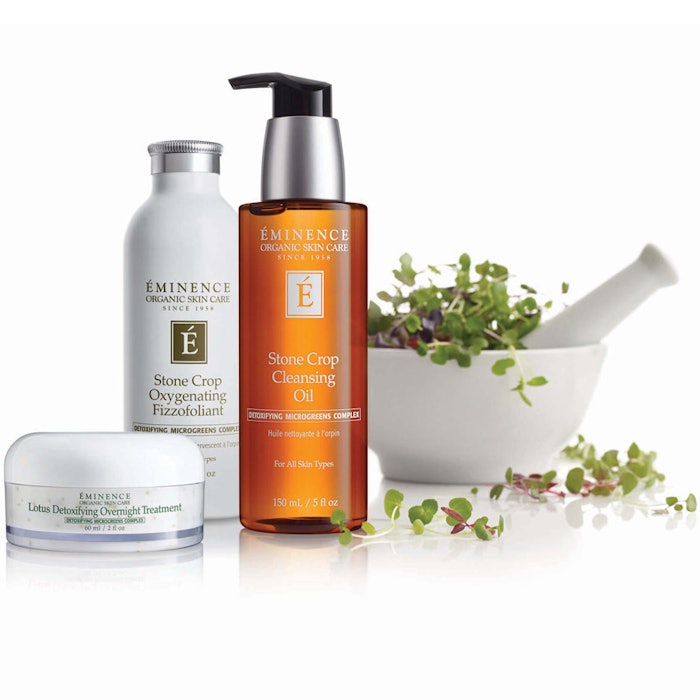 The Microgreens Detox Collection includes three products formulated with superfood microgrens to combat the effects of pollution on the skin. The collection features:
Stone Crop Cleansing Oil: The non-greasy cleansing oil helps dissolve and remove excess "bad oils" and impurities while restoring moisture and balance to the skin.
Stone Crop Oxygenating Fizzofoliant: The oxygenating exfoliant combines brightening stone crop and nutrient-rich microgreens to gently remove impurities while softening and invigorating the skin and creating a youthful glow.
Lotus Detoxifying Overnight Treatment: The overnight treatment aids in detoxifying and renewing the skin. The light gel protects the cells from future environmental pollutants and infuses vitamins and minerals into the skin during sleep.
888-747-6342, www.buynaturalskincare.com