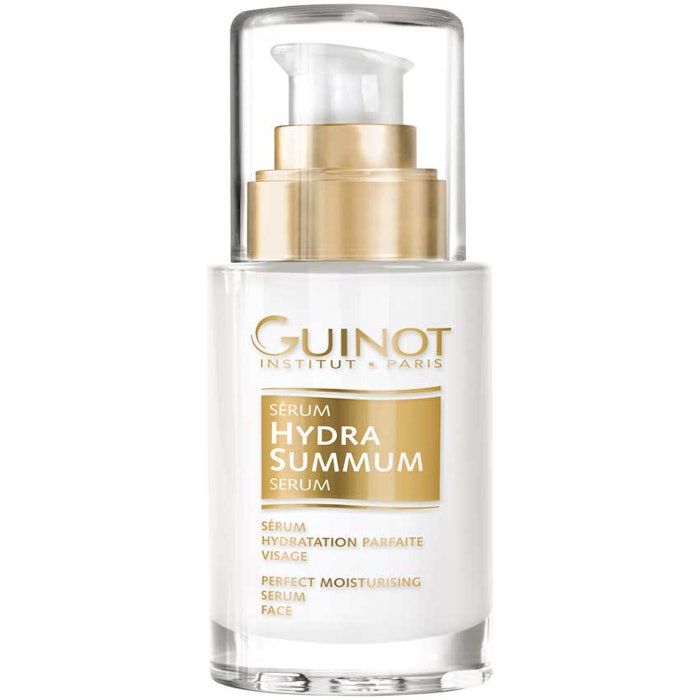 Guinot's Hydra Summum Serum provides hydration, plumps skin and helps to diminish dehydration lines. The serum allows the skin to retain and infuse moisture, resulting a more youthful complexion. 
Key Ingredients
Hyaluronic acid enables skin to retain more moisture.
Aquasilanol creates a protective barrier on the skin for optimal hydration, reduces dehydration lines and binds water to the skin for a youthful glow. The ingredient helps trigger natural moisture production while restoring the hydration levels of the skin.
212-532-1030, www.guinotusa.com