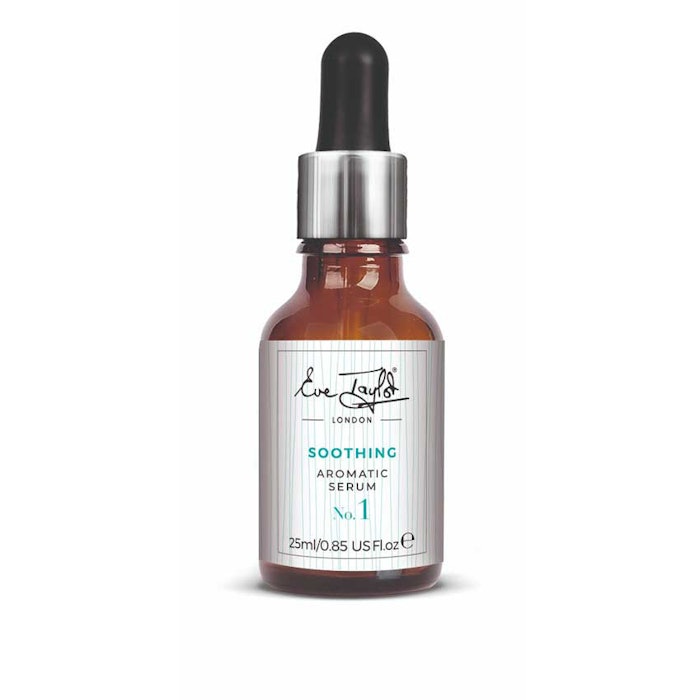 Eve Taylor North America's Soothing Aromatic Serum No.1 contains geranium, eucalyptus and cypress to instantly cool the skin and uplift the senses. The serum has a blend of potent natural essential oils and nourishing botanicals making this formula ideal for encouraging toxin drainage, oxygenation of the tissues and calming of the senses.
Key Ingredients
Chinese Geranium balances, hydrates and nourishes the skin.
Eucalyptus Globulus 

cools the skin while offering decongesting effects to the sinuses and easing upper respiratory stress.

Cypress offers drainage effects aiding in effective oxygenation of skin tissues.
Hazelnut Oil nourishes the skin and imparts benefits of vitamins A, B and E.
Soya Oil provides antioxidant benefits and protection from its abundance of vitamins A, D and E.
800-461-3745, www.evetaylornorthamerica.com