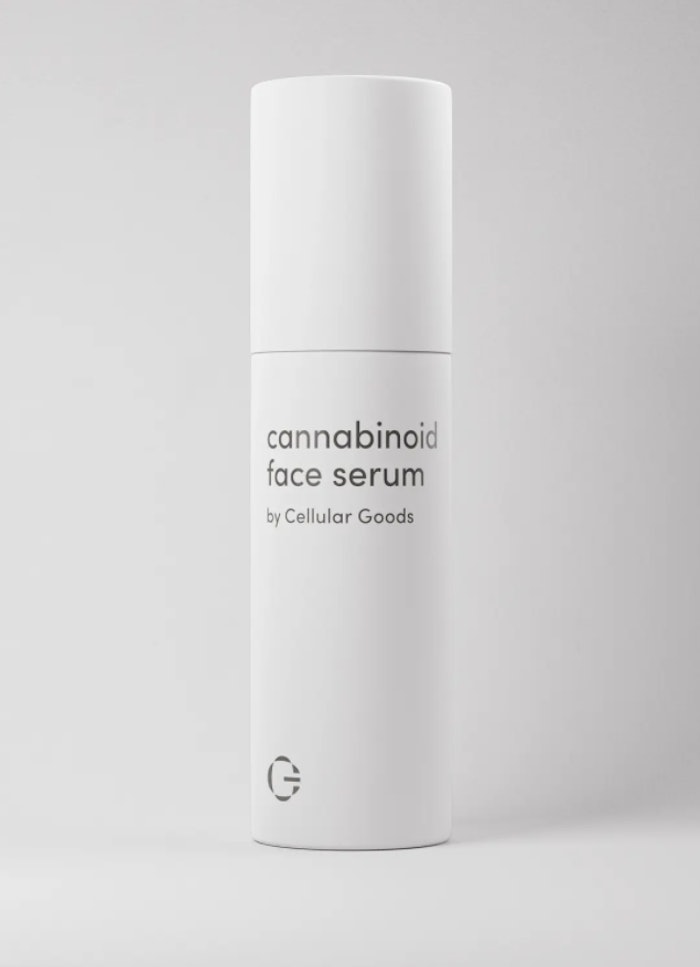 Cellular Goods announced the launch of the Rejuvenating Cannabinoid Face Serum, adding to its Look Better collection. The face serum uses cannabigerol (CBG) to prevent signs of aging caused by UV-light exposure and inflammation. It is the UK's first CBG-powered serum, according to the company.
Related: CBD, Microbiome and Personalization Take the Stage at SCC Scientific Meeting
As previously reported, CBG's anti-inflammatory and antioxidant properties make it a new potential ingredient in age-prevention skin care solutions. The Rejuvenating Cannabinoid Face Serum uses lab made CBG, which does not require the cultivation of the cannabis plant and contains no THC. It is designed to layer with retinol, AHA, BHA and vitamin C.
Anna Chokina, CEO of Cellular Goods, commented: "We are thrilled to be revolutionizing the wellness industry with the launch of the UK's first CBG-powered skin care serum. CBG has demonstrated antioxidant and anti-inflammatory properties that qualify it as an ingredient of the future with immense potential for skin care solutions designed to prevent the signs of aging."
Chokina continued, "Developing science-backed products is at the heart of what we do, and this has enabled us to offer customers a skin care product that can deliver the same or better results as traditional age-prevention products without the uncomfortable side effects associated with some popular active ingredients. As a sensitive skin consumer, I am excited about the prospect of giving more people access to the age-preventing solutions of the future. ...The launch of our serum strengthens Cellular's existing product line-up and expands our consumer offering, which coupled with the visibility generated by our increased sales channels, will help drive sales."
Cellular Goods Rejuvenating Cannabinoid Face Serum costs £99 ($129.70) and is available on Amazon and at cellular-goods.com.
Ingredients: Aqua/water/eau, Aloe Barbadensis (Aloe Vera) Leaf Juice, Caprylic/Capric Triglyceride, Glycerin (Vegetable), Polyglyceryl-6 Stearate, C13-15 Alkane, Panthenol, Pentylene Glycol, Glyceryl Stearate SE, Cannabigerol, Palmitoyl Pentapeptide-4, Tocopherol, Sorbitol, Sodium PCA, Sucrose Laurate, Polyglyceryl-6 Behenate, Sodium Lactate, Cellulose, Xanthan Gum, Sodium Stearoyl Glutamate, Polysorbate 20, Carbomer, Butylene Glycol, Hydroxyacetophenone, Caprylyl Glycol.