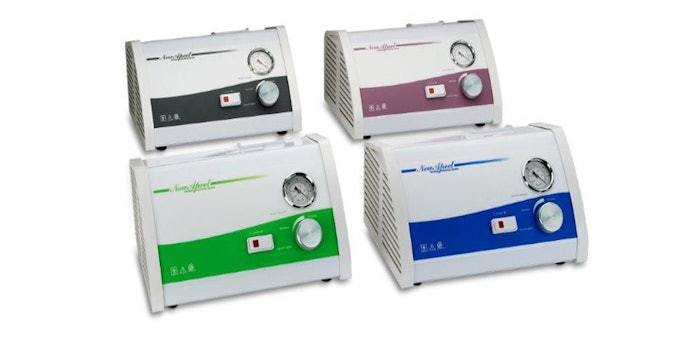 The NewApeel Aesthetic Exfoliation System (Model DM2000A) is the original crystal-free treatment that promotes smoother, more youthful skin. Using the patented DiamondTome wand, the treatment is a safe, therapeutic approach to superior skin care results.
Microexfoliation is a technique that removes the topmost layer of skin, leaving it more supple and vibrant. The NewApeel Aesthetic Exfoliation System removes this layer by gently polishing the skin with natural diamond chips bonded to the tip of the wand, while vacuuming the exfoliated skin cells away in a controlled manner. Removing this outer layer leaves a smoother texture and promotes the growth of healthy new skin. Unlike other exfoliation treatments, the NewApeel Aesthetic Exfoliation uses no loose abrasives to contaminate you or the environment.
Exfoliation also stimulates vascular circulation beneath the surface of the skin, resulting in a healthier and firmer appearance. It can be used alone or in combination with other treatments. To achieve maximum results, several treatments are recommended.
Your skin is free of redness, irritation and particle contamination.
Aesthetic exfoliation was never so colorful! You can now choose from our fantastic new colors: Zen Stone, Majestic Bamboo, Nautical Breeze and our Classic Pink.
866-325-8247, www.altairinstruments.com