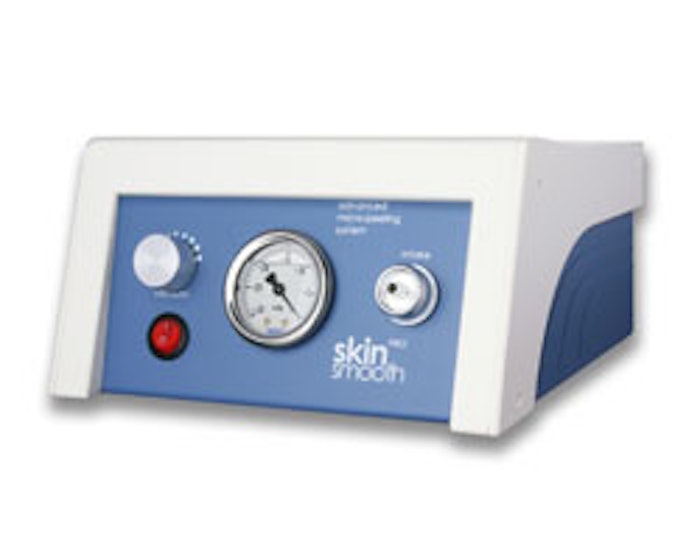 To purchase Skin Smooth PRO microdermabrasion system or any Skin Smooth PRO products, please visit www.skinsmoothpro.comor call 855-754-6766.
Skin Smooth PRO announces the launch of its new microdermabrasion model. It is made in America, built to provide quick return on investment, be extremely low maintenance and provide many years of service for the skin care professional. With the Skin Smooth PRO microdermabrasion system, you will experience the most advanced corrective skin care education, customer care and warranty.
Don't miss the founder of Skin Smooth Pro, Danielle Wachowski, LME, at the upcoming Face and Body® Northern California Spa Conference & Expo in San Jose, California. The Advanced Education class is called "Today's Micropeeling Techniques," Saturday August 23 at 2:30–4 PM.
Learn to perform micropeeling more confidently and competently, while providing the highest level of care by learning to blend modalities and customize treatments for each client. Discover how to perform new and innovative treatments that will set you apart from your competition for a thriving practice. You will learn the proper technique, hands-on, using the gold standard of mechanical exfoliation, the diamond tip, as an adjunct modality to chemical peels and enzymes. Deliver safer and more consistent results for your clients by learning exactly how to blend modalities instead of using only one. This class features 30 minutes of bonus education from Skin Smooth PRO after the 60-minute product-neutral lecture.
To order your Skin Smooth PRO microdermabrasion system or any Skin Smooth PRO products, or to learn more about the company, visit www.skinsmoothpro.com, or call 855-754-6766.