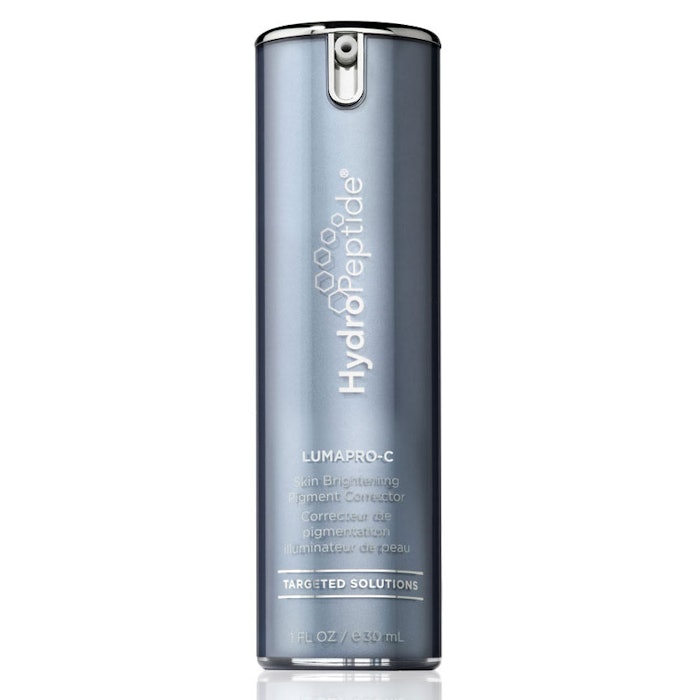 LumaPro-C Skin Brightening Pigment Corrector is a pigment-correcting serum that brightens any complexion using a drug-free formulation.
The product is ideal for individuals concerned with reducing the appearance of and preventing hyperpigmentation due to sun damage, acne and pregnancy.
Eight brightening ingredients help encourage resurfacing and prevent excess pigmentation from accumulating in the future.
Key ingredients include:
DermalRX SRC: Yeast extract and soy amino acids
ALGAKTIV LightSKN: Plankton extract and lecithin
SymWhite 377: Phenylethyl resorcinol
Brightenyl: Diglucosyl gallic acid
Belides NP: Bellis perennis (daisy) flower extract
SymVital AgeRepair: Zingiber officinale (ginger) root extract
Metabiotics Resveratrol: Pichia/reservatrol ferment extract
BV-OSC: Tetrahexyldecyl ascorbate
800-932-9873, www.hydropeptide.com