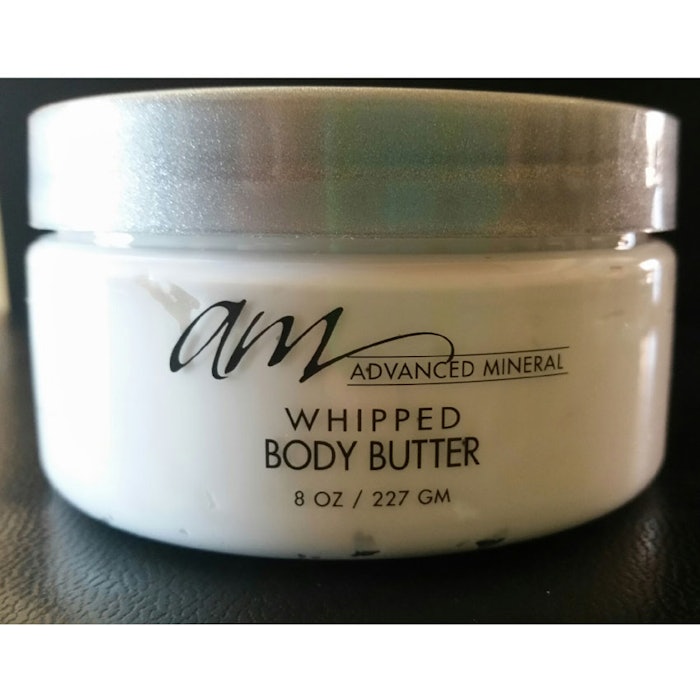 The AM Whipped Body Butter helps condition the skin with a plant-based, cruelty-free and paraben-free formulation.
The shea butter improves elasticity of the skin while also aiding with a natural SPF and insect repellent.
This product reduces inflammation with vitamin C and omega-6, helping with anti-aging, anti-inflammatory and anti-bacterial skin problems.
With a non-irritating formula, this product provides a moisturizing effect, helping soothe and repair the skin. 800-439-9936, www.advancedmineralmakeup.com