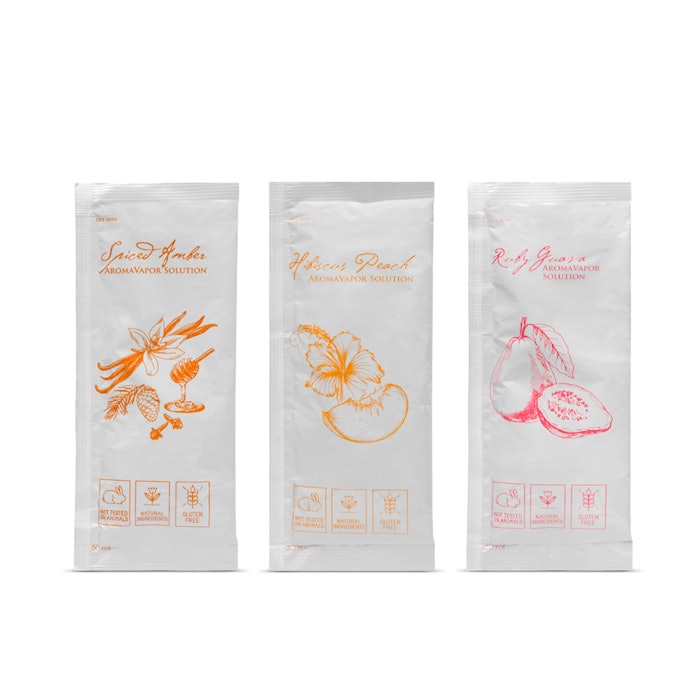 The PerfectSense Paraffin Natural Collection contains three aromavapors, which contain blends comprised of natural essential oils extracted from plants such as flowers, bark, stems, leaves and roots.
Ruby Guava helps uplift, refresh and cheer up a mood with citrus top notes descending to berry-like notes.
Hibiscus Peach helps calm, sooth, clarify, balance and relax users. Utilizing floral and sweet nectar, the fragrance captures honey-like sweetness with ripened peaches.
Spiced Amber provides better sleep and reduces stress and anxiety, providing a warming, comforting feeling. The fragrance consists of earthy synergy such as pine, clove, honey and vanilla. 888-827-4683, www.sparevolutions.com