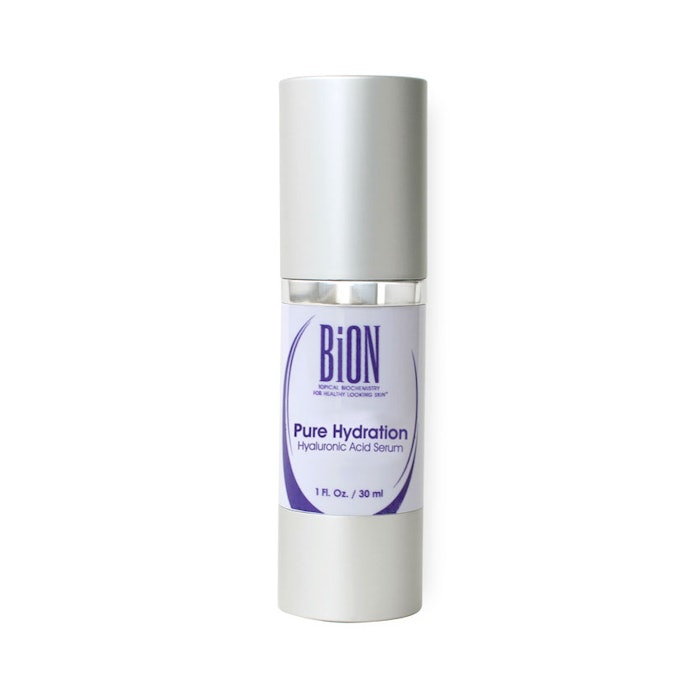 The Pure Hydration Hyaluronic Acid Serum helps to naturally moisturize the face by using gluconolactone and sodium benzoate, which is produced by the body.
The hyaluronic acid in this serum can carry as much as 1,000 times its weight in moisture to the skin.
By working to expand the skin cells, this product draws the moisture from the air and locks it beneath the surface of the skin. This also helps to fill sagging areas, reduce the appearance of wrinkles and provides plumper, younger-looking skin.
The serum does not use cream or oil, which benefits acne-prone skin. 877-715-2466, www.bionresearch.com