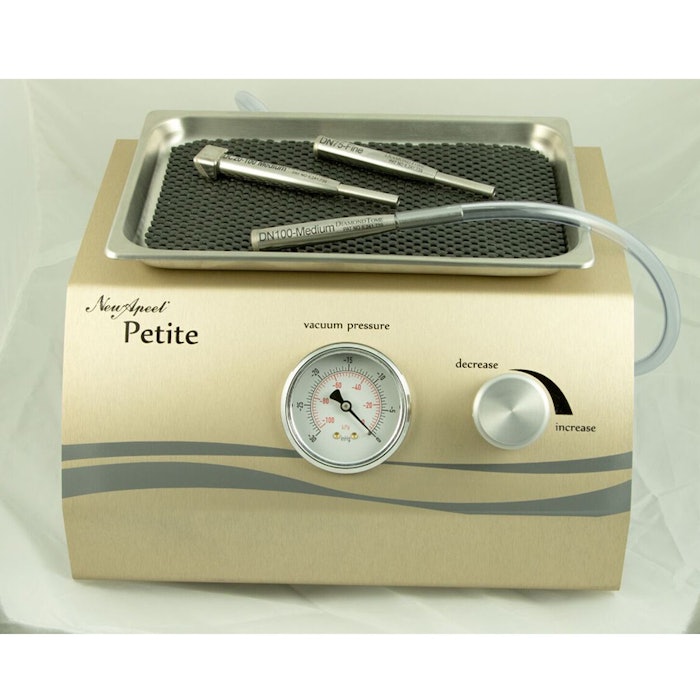 Available in silver and gold, Precious Earth Metal NewApeel Petites features the DiamondTome wand and the HydroWand to add serum infusion. This exfoliation treatment is therapeutic and results in smoother and more youthful skin. 
The product helps remove the top layer of skin and improve specific skin conditions, rejuvenating the overall health and appearance of skin. The device gently polishes the skin with natural diamond chips bonded to the tip of the wand, while vacuuming the exfoliated skin cells away.
This treatment can be beneficial toward the face, neck, chest, hands, back, legs, elbows and feet and leaves skin feeling supple and vibrant.
866-325-8247, www.altairinstruments.com