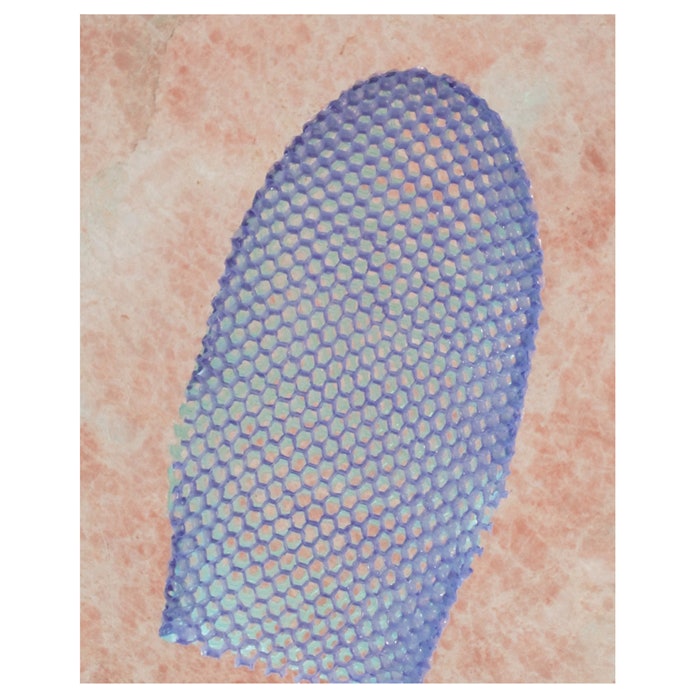 The Stimulite Dual-Sided Bath Mitt can be applied to body exfoliation and massage treatments, featuring a softer lavender and firmer green side of Stimulite honeycomb.
The bath mitt stimulates blood flow to progress circulation and increase cellular regeneration.
Naturally antimicrobial and allergen free, the flexing action of the honeycomb cells gently removes dirt and dead skin, while their massaging action helps promote lymphatic drainage and eliminate the toxins producing cellulite.
Other facts and benefits include:
Reversible for either hand

Use before and after wax and spray tan preparation

Nonabrasive and can be used with a gommage, cleanser or exfoliating cream, including sugar and salt scrubs

Sustainably made in California from advanced, eco-friendly materials

Safe for people and the environment

Washable, recyclable and long lasting

Can be sanitized with any EPA approved hospital-grade, broad-spectrum disinfectant
800-787-7226, www.supracor.com