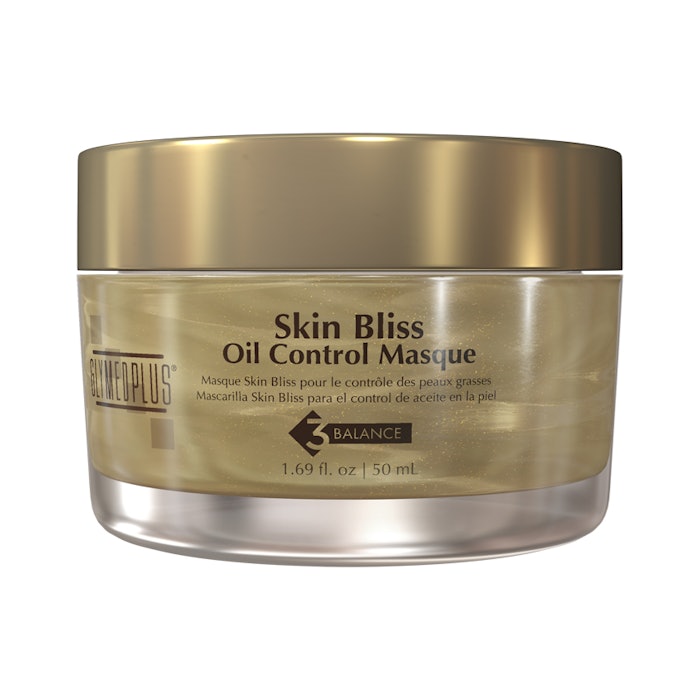 Working to balance oil production in skin, reducing excess oil and supporting clear, healthy skin, the Skin Bliss Oil Control Masque is formulated with fulvic acid, an antioxidant and electrolyte helping detoxify skin.
As an anti-bacterial, the ingredient helps balance the pH level of the skin and supports the immune system in fighting bacteria, which is often linked to breakouts.
In addition to fulvic acid, other plant botanicals including pyrus malus apple and hypnea musciformis helps reduce oiliness, control overactive sebaceous glands and soothe irritated or acne-prone skin.
The mask can be used for all skin types and conditions and can also be used in a treatment. 800-676- 9667, www.glymedplus.com