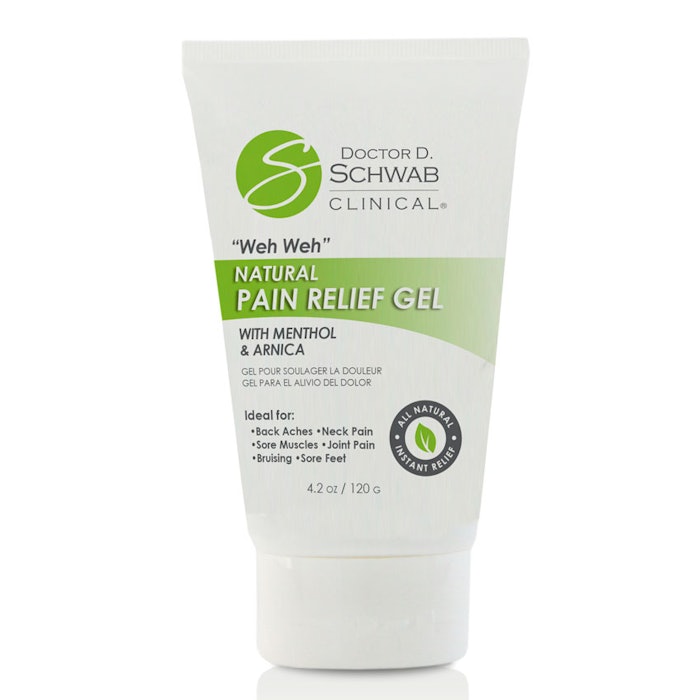 The Clinical Weh Weh Natural Pain Relief Gel helps ease discomfort and reduce pain, inflammation and stiffness in joints.
This product has a cooling effect, which provides a relaxing scent and sensation, helping ease injured muscles and sore feet. Additionally, the product helps with bruising, back aches, neck pain and sore muscles.
With a concentration of herbal extracts, the gel is ideal for clients with an active lifestyle.
The key ingredients helping alleviate pain include:
Menthol
Arnica
Chamomile
Eucalyptus
Lemon Balm
Rosemary
800-872-2332, www.ca-botana.com