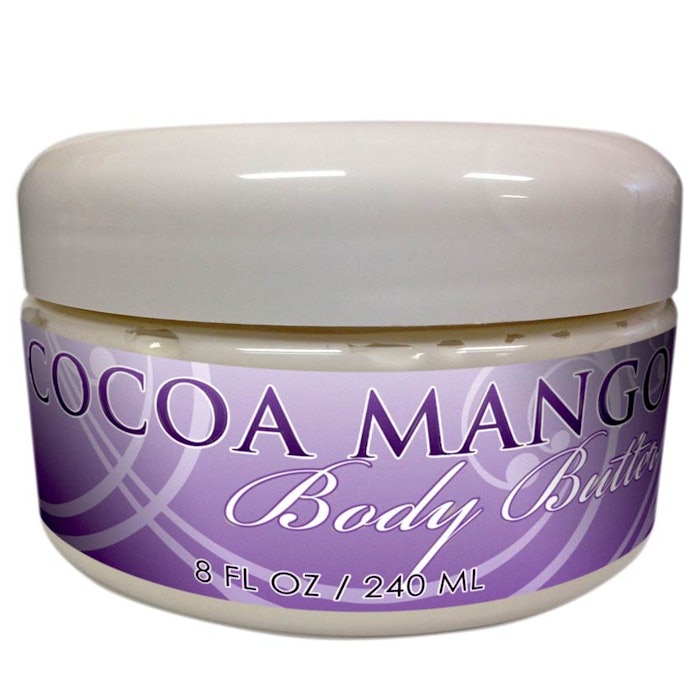 The Cocoa Mango Body Butter provides protection from moisture loss to the skin and offers skin conditioning properties and additional elasticity.
This product is a thick, rich cream containing butters of cocoa, cupuacu, mango and shea. The butters are blended with organic coconut oil and palm fruit oil with high levels of carotene and tocopherols, which convert to Vitamin A. 
Several key ingredients the body butter is formulated with includes:
Deionized water,
Organic Theobroma cacao (cocoa) seed butter,
Organic Cocos nucifera (coconut) oil,
Organic shea butter,
Mango seed butter,
Palm stearic acid,
Organic cupuacu butter,
Organic palm oil,
Green tea leaf extract and
Tocopherol (vitamin E).
The body butter comes from a sustainable origin, consisting of organic components. There are no parabens included and additionally, the product is baby safe. 877-715-2466, www.bionresearch.com