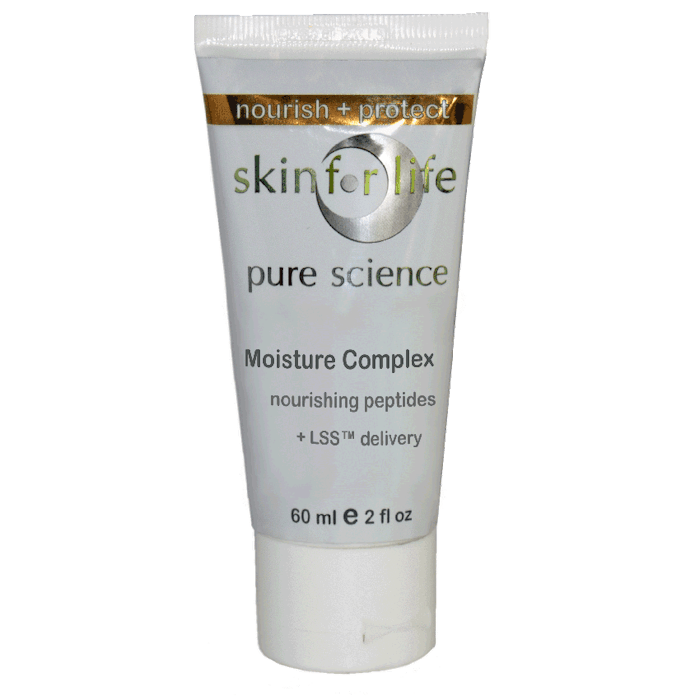 Moisture Complex nourishing peptide + LSS delivery is a recovery balm to help after IPL, laser and cosmetic acid peels.
This product also helps to protect skin from harsh weather conditions. Providing total skin wellness, Moisture Complex can be utilized with other moisturizers for added moisture defense and as a neutral product. It can be applied to any skin type, condition and color.
Moisture Complex's formulation is immunity driven because of the bioemulsion technology formulated for Skin for Life pure science.
866-312-7546 or
www.skinforlifepurescience.com