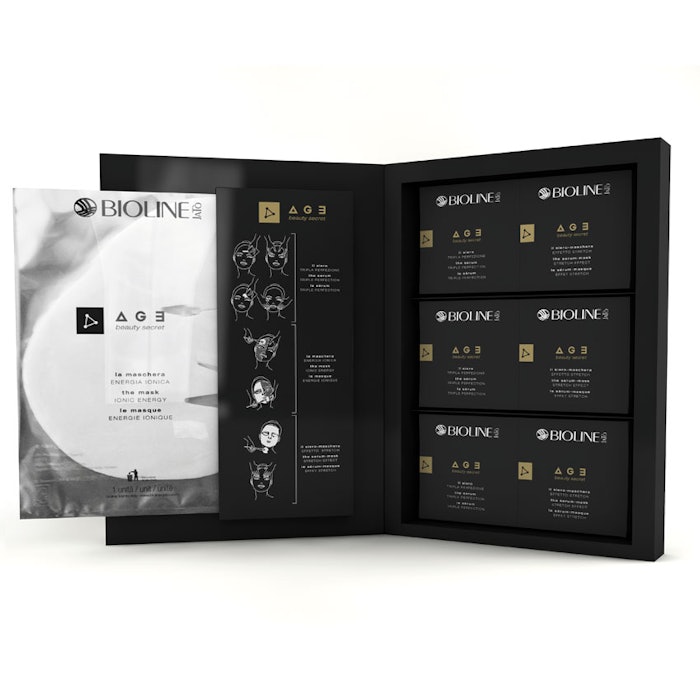 Age Beauty Secret Collection features ionic release tech system as well as mosaic technology to delay the inversion of the beauty triangle. The collection includes:
Triple Perfection Serum: The serum contains the maximum concentration of active ingredients to help the skin regain brightness and elasticity as well as improve the signs of aging.
Stretch Effect Serum Mask: Formulated with tomato stem cell extract and bioactive peptide, the multi-functional formula is applied as a neck mask, and after application extends its function as a facial serum that immediately melts into the skin. The mask creates a "stretching" action that helps diminish imperfections associated with skin aging.
Ionic Energy Mask: Containing a high concentration of pure laminaria seaweed extract, the mask features a cross-linked marine polysaccharide bio matrix film release system. When the polymer is activated, sodium and calcium ions penetrate the skin layers through osmotic effect.
303-475-9958, www.bioline-jato.com