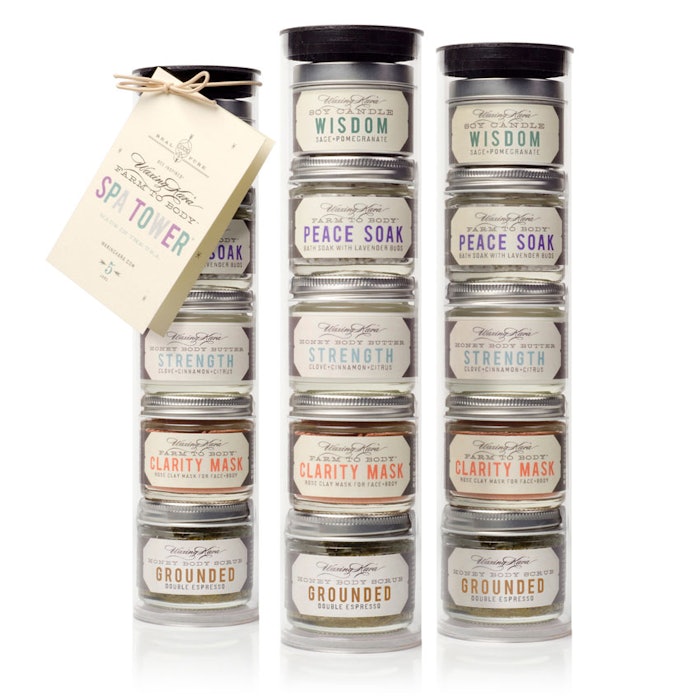 The Serenity Spa Tower includes five products packaged with an inspirational message for wisdom, clarity, grounding, peace and strength. All products are made in the USA and are cruelty free. The Serenity Spa Tower includes:
Wisdom Candle: The candle features a pomegranate and sage fragrance and is made from soy.
Peace Soak: Formulated to detox and soothe the whole body, Peace soak contains Dead Sea salt and Epsom salt to heal as well as hand-harvested lavender buds from the Waxing Kara farm.
Strength Body Butter: Containing an essential oil profile of clove, cinnamon, eucalyptus and citrus, the body butter protects and nourishes the skin while providing moisture all day long.
Clarity Mask: Made from white kaolin clay, coconut milk, honey, buttermilk and rose kaolin clay, the Clarity Mask helps to detoxify and exfoliate the skin without being harsh.
Grounded Body Scrub: Coarsely ground coffee, organic sugar, and dried honey crystals combine to help refresh and exfoliate the skin.
Wholesale requests, www.waxingkara.com