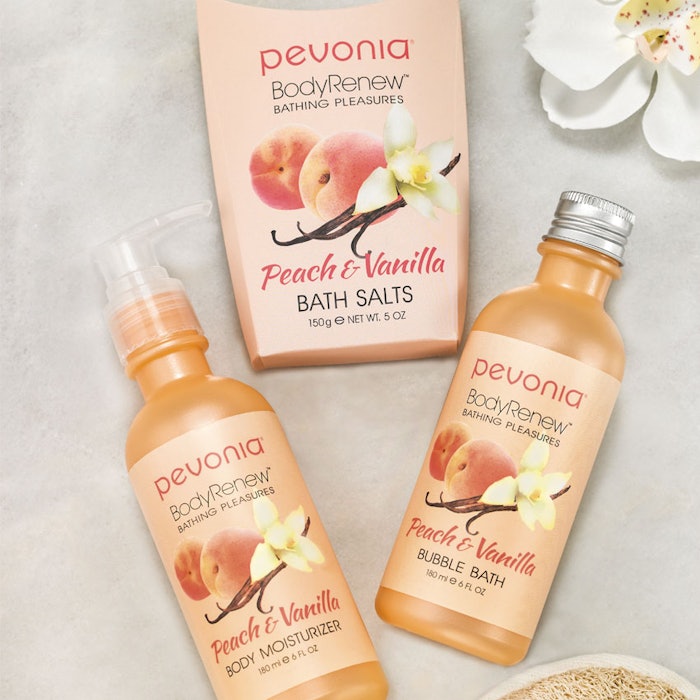 The BodyRenew Bathing Pleasures collections feature on-trend, aromatherapeutic products infused with natural ingredients. The three collections include bath salts, bubble bath and body moisturizers. Fragrances include:
Jasmine & Lavender: Jasmine extract moisturizes, soothes and smoothes the skin, while lavender extract calms, softens, heals and decongests the skin.
Peach & Vanilla: Peach fruit extract moisturizes and brightens the skin while protecting it from free radicals and stress, while vanilla fruit extract repairs the skin with natural antiseptic properties.
Pineapple & Coconut: Pineapple fruit extract provides natural anti-inflammatory and antioxidant benefits, while mineralizing, brightening and repairing the skin. 
800-738-6642, www.pevoniapro.com