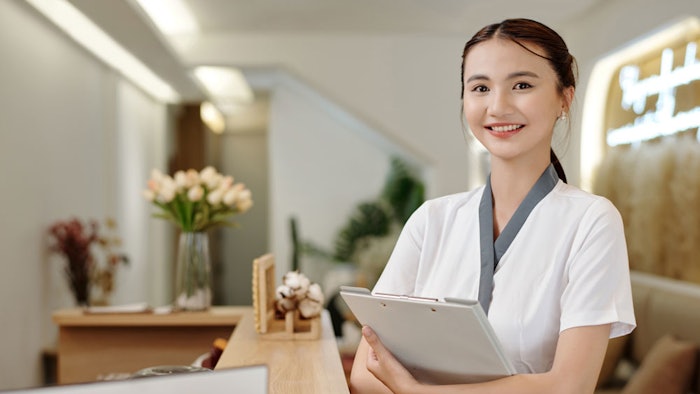 When it comes to uniforms for yourself or your estheticians, it can be tricky to pick an outfit that best suits your spa's style. It can be hard to determine how it might be best to dress to impress your clientele. So when it comes to spa uniforms, are you looking for more information on what to wear? 
Roughly 94% of our Skin Inc. audience shared that they are looking for more information when it comes to spa uniforms. We've gathered some great resources for you to think a little more about how to dress to impress. 
We had a wonderful article discussing how to dress for sucess from celebrity nail artist, Naja Rickette. Some of her top tips included: 
Clients are everywhere, keep this in mind on your days off. 
An all-black outfit of some kind (little black dress or black pantsuit for example) is a must.
Make sure your outfit is comfortable, moveable and breatheable.
Have an outfit on hand for days where you are feeling down or not your best. 
Don't shy away from accessories.
Read all of Naja's tips in her article.