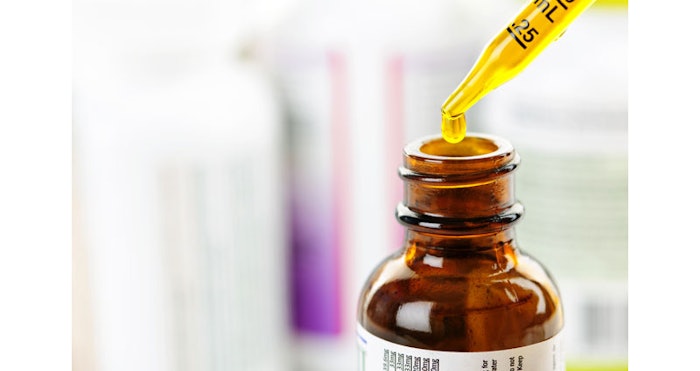 Custom formulation is a huge trend in beauty, but how do we integrate it into professional beauty? Are you interested in custom formulation in the professional space but don't know where to start? Well, the power is now in your hands with Skin Magic's Serum Collection. With the serum collection, skin care professionals and spa owners have the ability to customize serums to their client's specific skin care needs, and you need to learn more about this bespoke process to deliver true customization to your clientele.
It's All About the Base
Skin Magic Ltd Serum Collection offers a unique concept where skin care professionals can mix a serum formula together for their clients to deliver them custom skin solutions without the irritation. Here is how.
All formulas start with a hyaluronic acid base, and by now we all know how wonderful hyaluronic acid is for skin. To that base, professionals mix in a variety of peptides based on skin care needs. These peptides and actives are 100% pure with no fillers added. The concentration of these actives is the key mechanism for tissue maintenance and repair. They are also encapsulated in liposomes or nanosomes for 12-hour time release. Professionals can also select water-soluble botanical actives as well as other ingredients to mix in. The collection is simple and easy to use; professionals can use the suggested formulas to get started. Frankly, it will be fun for skin care professionals to become their own formulator.
Custom mixing your own formulations offers skin care professionals a unique concept and will delight any client. Estheticians can mix these powerful serums for home care use and label them as their own unique prescription treatments. Clients love these custom serums, as they are mixed just for their skin type by estheticians. Serums with higher dose of multiple actives can be mixed into masks or used under bio-cellulose masks for amazing home-care treatments. Skin Magic Ltd. Serum Collection cannot be bought on the internet by the consumer.
A Focus on Peptides
When we think about peptides, we often think of the collagen-building effects and the ability to relax fine lines and wrinkles. All of these are correct, but peptides are capable of so much more. So, let's push the envelope and boost any existing skin care routine to the next level for estheticians to benefit from the latest and more potent peptides available for their protocols and retail products.
As we know, the skin must be working in tandem to links new cells together. Regulating the cell rhythm in the epidermis to the proper proliferation rate is the most important factor in skin renewal. Physically, peptides can be described in two ways. Structurally, they are proteins of short chain amino acids. When multiple amino acids group together in a chain, a peptide protein is created. Peptides are found naturally in our bodies. Many of the peptides used in skin care products are derived from plant sources like rice, wheat or yeast.
Peptides are developed to specifically fit cell receptor sites; therefore, they allow the epidermis and dermis to communicate more effectively. This is vital in cell renewal, hydration, hyperpigmentation, skin sensitivity and for skin to produce more collagen and elastin.
We know that as we age, the structure and function of skin begins to decline. Each peptide has a different function and any given peptide cannot perform every desired task within the skin. Therefore, it is important to use several different peptides for a more specialized serum.
Example Serums for Clients
Hyaluronic Acid (HA). This is the base for all serum formulas. It is a humectant and holds 500 times its own weight of water. It is a great moisturizer to provide smooth and soft skin.
Copper Mineral. A must in all formulas, copper mineral reduces blotchiness and inflammation while  rebuilding blood microcirculation and blocking free radicals. It is encapsulated in a nanosome for 12-hour delivery.
Low Molecular Weight HA. This should be used in every serum formula. Low molecular weight HA penetrates deep down to the dermis, 70% in 24 hours, and is very moisturizing. Wrinkles are decreased 26% in 60 days when combined with regular HA.
Stem Cell Stimulator (SCS). SCS is able to provide continuous regeneration of new cells from stem cells found in 72 hr, 590 nm deep in dermis.  It is encapsulated in a liposome for 12-hour delivery.
DNA/RNA Repair. Reduce lines and wrinkles by 68%. Improve elasticity and firmness 74% in 60 days. Increase collagen 200% in six months with this triple peptide complex.
Nanopeptide. See a  90% new growth in fibroblast cells in 72 hours with this serum. Collagen and elastin in are increased by 520% in six days. It is encapsulated in a nanosome for 12-hour time release.
Oxyflow. Reduce dark circles and puffiness. Improve oxygen and blood circulation in micro-vessels.
Cell Vital.  Enhance ATP levels to provide new energy. Protect and stimulate mitochondria. Increase new cell turnover.
Mini-o-pore. Regulate sebum and minimize pores up to 42% with a mattifying effect. Uses a medicinal plant extract from South Africa.
Anti-blotchy. This serum decreases melanin and tyrosine activity by 65% in melanocytes. It inhibits melanosomes too. Keratinocytes are increased 33%  within 72 hours. It is nanosome encapsulated for  12-hour release.
Anti-red. A medicinal plant from an Australian berry allows this serum to reduce inflammation. It also reduces  vasodilation, edema, dark circles and calms skin discomfort. It protects from free radicals.
Disclaimer:
The above paid-for content was produced by and posted on behalf of the Sponsor. Content provided is generated solely by the Sponsor or its affiliates, and it is the Sponsor's responsi­bility for the accuracy, completeness and validity of all information included. Skin Inc. takes steps to ensure that you will not confuse sponsored content with content produced by Skin Inc. and governed by its editorial policy.