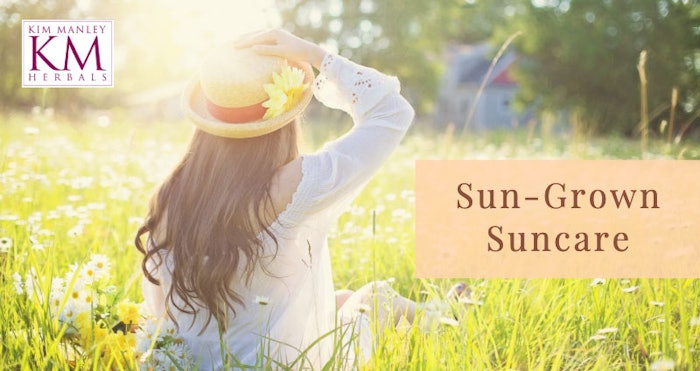 We believe in Sun-Grown Suncare – using what the sun has nourished to nourish you. Our plant-based products are hand-crafted with care to prepare and soothe your skin before, during and after sun exposure.
Each product in this line addresses a unique stage of exposure! Our Before Sun Crème is packed with plant extracts naturally rich in antioxidants that help prepare your skin for the extra rays. If you've had a little too much fun in the sun, our After Sun Formula is there to soothe you. This cooling gel immediately eases the discomfort of sunburns, leaving behind a smooth layer of skin saving botanicals like Aloe Vera, Rosehips and Lavender! Finally, our Coconut Spray-On Moisturizer is enriched with Organic Virgin Coconut Oil and Comfrey Herb, for soothing sensitive or sunburnt areas. ​
Try them all! Complete the form in the right-hand panel and receive a free Suncare Sample Kit while supplies last!
**Offer limited to one sample kit per inquiry to be delivered to continental United States addresses only.**