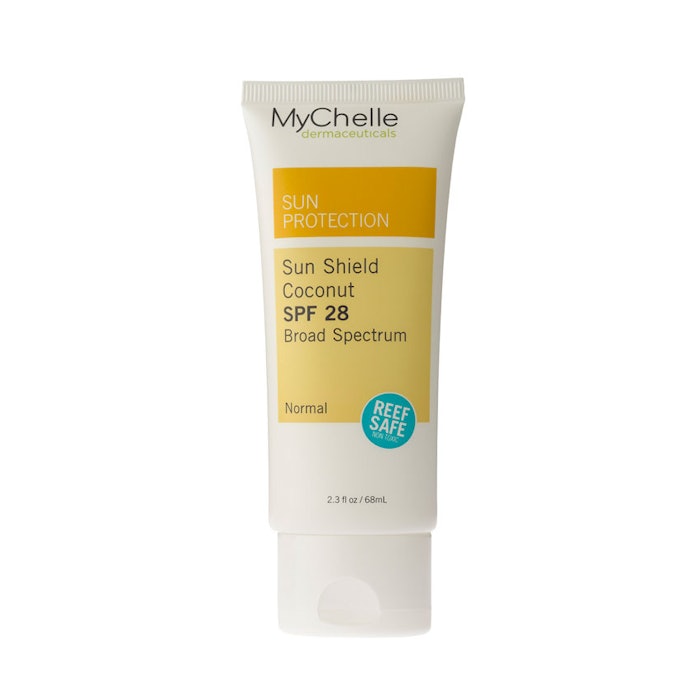 This full spectrum UVA/UVB sun defense is environmentally safe and helps protect the face and body from the sun's harmful rays. Additionally, the sunscreen is safe for infants over the age of six months and is non-irritation to eyes.
As an alternative to chemical sunscreens, this product consists of translucent zinc oxide and titanium dioxide.
To help reduce the signs of irritation caused by the sun and to boost the skin's natural defense system, the sunscreen is formulated with soothing aloe and a blend of antioxidants, including vitamin E.
The lightweight formula absorbs quickly for a smooth, clear and matte finish. 800-447-2076, www.mychelle.com