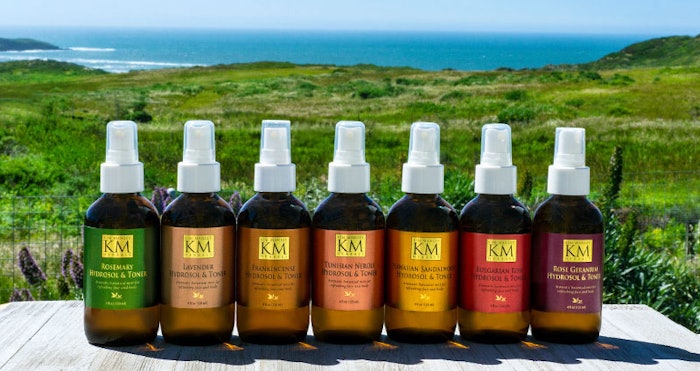 Sampling a selection of our aromatherapeutic hydrosol toners is as simple as inquiring with us! Enjoy our trio of gentle astringent and highly therapeutic botanical mists in balancing Rose Geranium, stimulating Rosemary, and sweet Frankincense and Rose.
As facial toners, hydrosols precede moisturization to allow for even application, continuing the cleansing process, refreshing pores, and balancing the skin. Our hydrosols can be lightly misted over the face without disturbing makeup or sensitive eyes. Their user-friendly spray-on application makes them a great on-the-go product, perfect for your purse, desk, or locker.
Hydrosols can also be enjoyed as room or body fresheners, aromatherapy spritzers, powder makeup setting sprays, post-workout skin refreshers, or liquid bases for powdered masks! 
Try our botanical toner trio!
Complete our inquiry form (or the form on the right side of this page) to redeem your free sample of our botanical toner trio! 
**Offer limited to one sample per professional customer to be delivered to continental United States addresses only.**