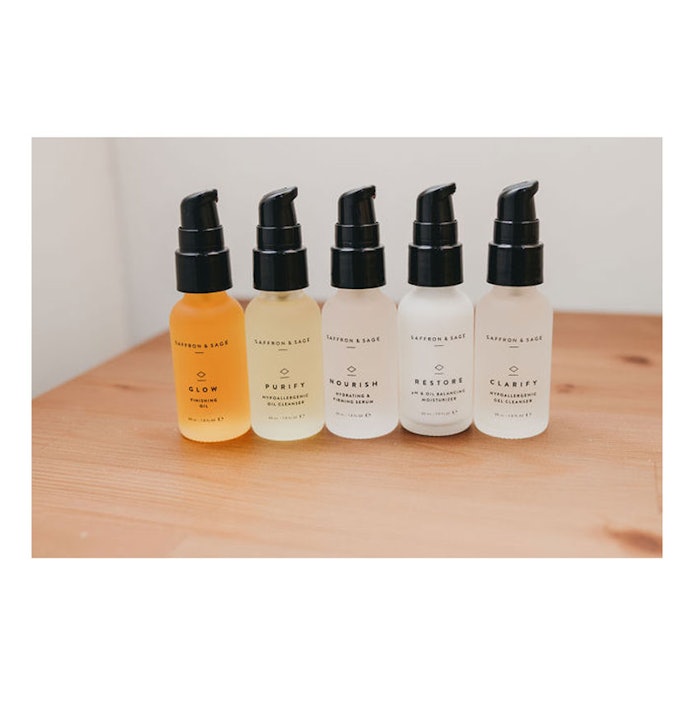 Plant Based Skincare Line is made with plant-based vitamins, minerals and actives for bio-available skin nutrition. This line is a natural extension of the clinic's holistic health offerings, and it includes an oil cleanser, gel cleanser, firming serum, pH and oil balancing moisturizer and finishing oil. 
Included in this Line
PURIFY Hypoallergenic Oil Cleanser: Formulated with squalane and vitamins C and E, this cleanser effectively removes oil, waterproof makeup and environmental pollutants while calming and enriching the skin.
CLARIFY Hypoallergenic Gel Cleanser: Crafted with an aloe vera juice base, hyaluronic acid, radish root and squalane oil, this cleanser deeply cleanses the skin without over drying.
NOURISH Hydrating and Firming Serum: This serum contains a high concentration of pure hyaluronic acid and vitamins B3, B5 and C to firm, smooth and plump skin while promoting healthy collagen production.
RESTORE pH & Oil Balancing Moisturizer: Formulated with sea kelp and hyaluronic acid along with vitamins and minerals designed to regulate skin pH and oil levels, this moisturizer helps to brighten, tone and soften the skin.
GLOW Finishing Oil: This oil features a high concentration of omega fatty acids, vitamins C and E, squalane and age defying CoQ10 to give skin a radiant, youthful glow.
619-933-2340, www.saffronsageliving.com