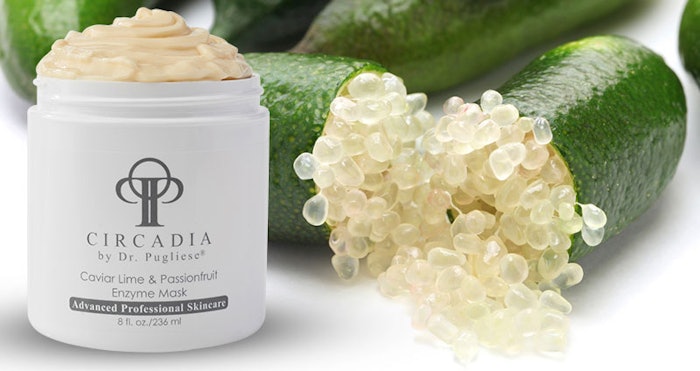 Dead skin cells accumulate at the surface of the skin as we mature, resulting in skin looking dull and lifeless. Exfoliation is the best way to remove them to reveal healthier, softer and more radiant skin underneath.  
Traditional AHAs or fruit acids are known active exfoliators due to their low pH and are widely used in assisting with removal of dead cells; however, traditional AHAs can also be irritating on certain skin types.  
Caviar Lime Pearl extract is a new, natural source of AHAs that activates TRPV3, a keratinocyte transmembrane channel.
The activation of TRPV3 is a new mechanism that can stimulate exfoliation and is much more tolerated by most skin types, resulting in a gentle but effective exfoliation.
Circadia's Caviar Lime & Passionfruit Enzyme Mask combines Caviar Lime Extract and encapsulated bromelain for a powerful exfoliating duo.