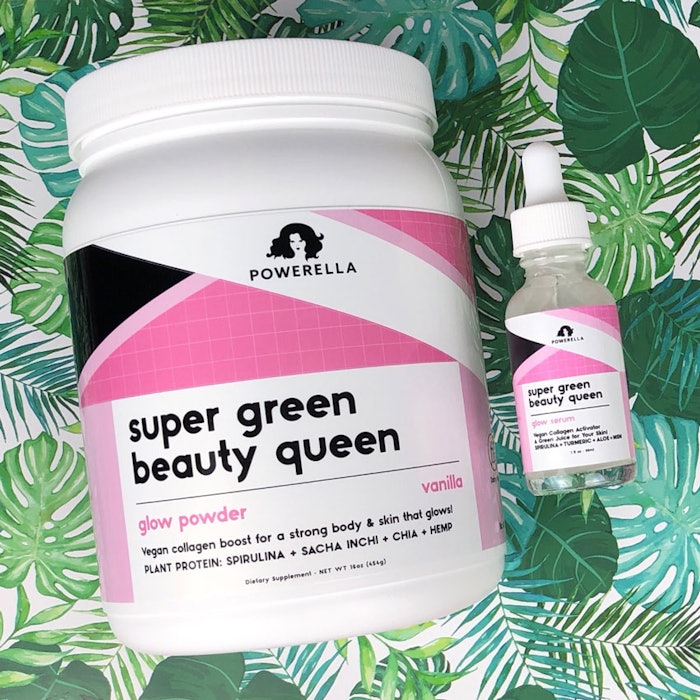 Super Green Beauty Queen Glow Powder and Serum is a duo that helps to create radiant skin both from the inside and the outside. The glow powder and serum are formulated using the power of plants to activate collagen in the skin.
Super Green Beauty Queen Glow Powder
This drink can be consumed post workout or anytime for a quick energy boost. The drink helps to achieve lean muscle and provides joint support to the body, while aiding in keeping the skin cells healthy.
Key Ingredients: Spirulina, hemp, milled chia seed, sacha inchi
Super Green Beauty Queen Glow Serum
This serum aims to help boost the skin's collagen production by protecting it from environmental damage and fighting free against free radicals. The serum helps to promote elasticity in the skin while brightening and hydrating.
Key Ingredients: Spirulina, MSM, turmeric, aloe
800-856-3782, https://powerella.com