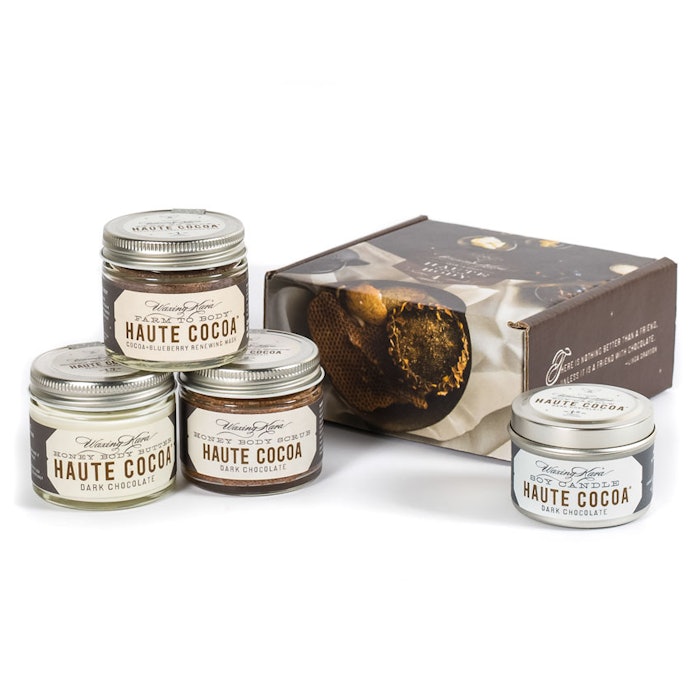 Haute Cocoa Collection features four products that are created with a blend of cocoa, honey, plant oils and botanical extracts that work to nourish the skin. This collection is designed to be an indulgent, at-home spa experience, and it features two body products, one face product and a soy candle. 
Included in this Collection
Haute Cocoa Mask: formulated with coconut milk, cocoa and blueberry extract that work to tone the skin.
Haute Cocoa Body Butter: formulated with honey and plant oils that work to soften dry, dull skin.
Haute Cocoa Body Scrub: formulated with honey crystals, plant oils and cocoa that work to polish dry skin while exfoliating.
Haute Cocoa Soy Candle: designed to provide an "spa-like" ambiance, and formulated to smell like rich dark chocolate.