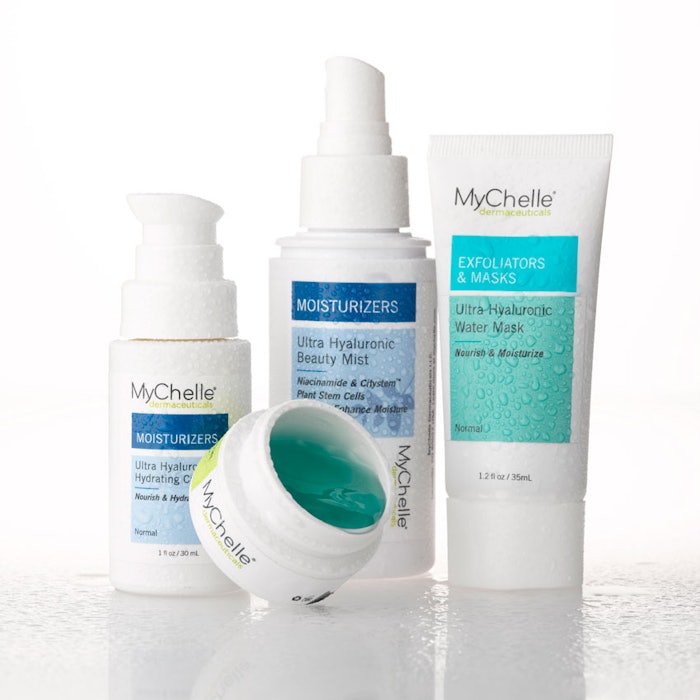 Expanded Hyaluronic System includes a water mask, hydrating cream, beauty mist and hydrogel concentrate. This system uses hyaluronate to deeply hydrate, smooth and refresh dry and dehydrated skin.
Products in Collection
Bio-Firm Hydrogel Concentrate uses sodium hyaluronate, saponaria pumilia callus culture extract and crocus chrsanthus bulb extract to hydrate, revitalize, strengthen and nourish the skin.
Ultra Hyaluronic Beauty Mist uses sodium hyaluronate, citystem plant stem cells and niacinamide to hydrate, refresh and condition the skin while detoxifying and strengthening the skin's barrier system.
Ultra Hyaluronic Hydrating Cream uses sodium hyaluronate, squalane and resistem plant stem cells to revive, nourish and moisturize the skin while preventing water loss from the skin.
Ultra Hyaluronic Water Mask uses sodium hyaluronate, blue agave leaf extract and prickly pear fruit extract to rejuvenate, hydrate and nourish the skin while soothing and easy irritated, dry skin.
800-447-2076, www.mychelle.com