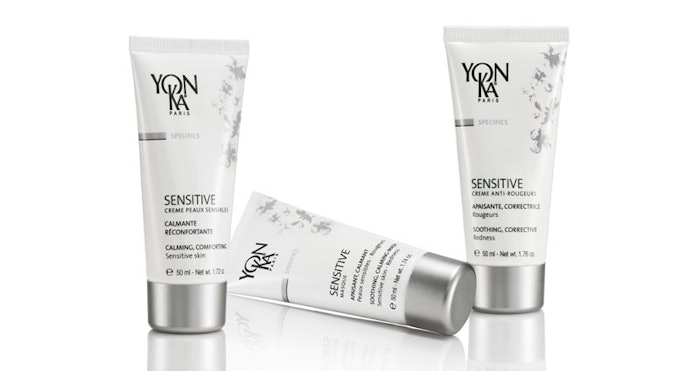 Sensitive and redness prone skin conditions include obvious symptoms that manifest on the surface of the skin, yet for some, the symptoms are less obvious and can only be experienced by the individuals they affect. This can include sensations of tautness, tingling and heat, which can become painful and intolerable if left untreated. 
Both internal and external aggressors are factors that impact the severity of these challenging conditions which include environmental extremes from outdoor and indoor pollution (blue light, electronics) U.V. exposure and cold, wind or very dry, arid air. These factors lead to an alteration of the skin's barrier functions that can escalate to an imbalance of the skin's microbiome and compromise the hydrolipidic film and stratum corneum structures. In turn, they allow more irritants to penetrate the skin's surface, so pain, redness and sensitivity can spiral out of control and skin health is then lost. 
Stress, hormonal fluctuations, diet deficiencies and CIR (cosmetic ingredient reactions) are internal factors that also exacerbate these conditions. 
Clinically tested under dermatological control the  SENSITIVE COLLECTION from YON-KA Paris is a high performance category of just three products that work synergistically to return skin's strength,   resistance and good tone.  
SENSITIVE CRÈME – controls sensitive, reactive skin.  Non-comedogenic, hypoallergenic, fragrance-free
How it works:
Pre and Probiotics stimulates skins natural microbiome, strengthening its defenses
Reinforces the skins barrier with an intense nourishing and hydrating complex
Reduces inflammation as it calms and comforts painful skin sensations
ANTI-REDNESS CRÈME – the redness extinguisher.   Non-comedogenic, hypoallergenic, fragrance-free
How it works:
Centella asiatica constricts hyper-dilated capillaries to control redness and inflammation
Green mineral pigments immediately counters redness
How it works:
Enriched with 10 polyphenol rich plant extracts that instantly desensitizes and eliminates redness
SENSITIVE SKIN Salon Treatment:
The SENSITIVE professional salon treatment optimizes the care of hyper-sensitive, red complexions.  Each step was carefully crafted for immediate comfort and long-term reversal of these challenging conditions.