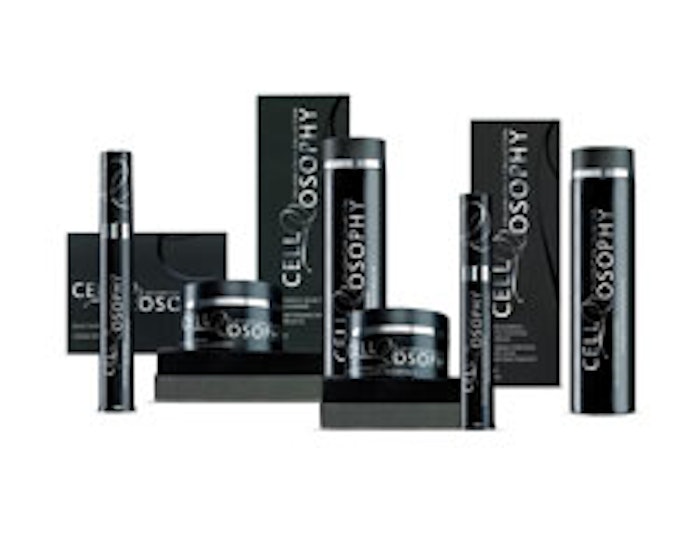 To purchase the Cellosophy Collection or any Dr. Spiller Pure SkinCare Solutions products, please visit www.spillerus.com or call 800-355-4485.
Dr. Spiller Pure SkinCare Solutions is raising the bar once again with the release of its Cellosophy Collection, a gourmet skin care range that unites pure luxury with visible results. The unparalleled skin care line promises to provide a unique user experience and science-backed skin rejuvenating effects.
"The Cellosophy Collection absolutely has the luxury factor," said Manuel Spiller, president/CEO of Dr. Spiller Pure SkinCare Solutions, "but with over 50 years of experience researching the complex biological functions of the skin and developing products that provide targeted support, we have formulated these products to be some of the most effective anti-aging products on the market today."
Staying true to the Dr. Spiller philosophy of trust in nature—the original creator of beauty, the Cellosopy Collection features premium natural extracts with proven benefits. Rich caviar provides restoring amino acids and nutrients; sparkling champagne tones and energizes the skin while reducing redness and irritations; and sparkling diamond powder activates the microcirculation and refracts light to visually brighten skin tone. The wrinkle reducing capabilities of the products stem from a multi-peptide complex including palmitoyl tripeptide-5 to stimulate collagen production in the skin and dipeptide diaminobutyroyl to relax facial expression lines by inhibiting neuromuscular contractions. Hyaluronic acid, bladderwrack extract, inca inchi oil and macadamia nut oil also provide nourishing and skin plumping effects.
"We enveloped this cocktail of active ingredients in our exclusive formulation proven to support and repair the skin's natural functions for comprehensive anti-aging care" said Spiller.
Cellosophy products and professional treatments are available at exclusive spas and medical centers throughout the United States.
Dr. Spiller Pure SkinCare Solutions is a professional skin care developer with a state-of-the-art laboratory and factory nestled in the Bavarian Alps. Through unique formulations and proven active ingredients, Dr. Spiller aims to reproduce the conditions found in naturally healthy skin, enabling skin to be strong and resilient against premature aging and other skin disorders. The company produces four complete lines to cover the spectrum of skin care and maintenance: the high-tech botanical line, Biomimetic; a series for men, Manage Your Skin; a certified organic line, Alpenrausch, and the high-end Cellosophy line.
Spiller U.S. is the exclusive U.S. distributor of Dr. Spiller Pure SkinCare Solutions. To find out more, please visit www.spillerus.com/cellosophy.
To order your Cellosophy Collection or any Dr. Spiller products today, or to learn more about the company, visit www.spillerus.com or call 800-355-4485.