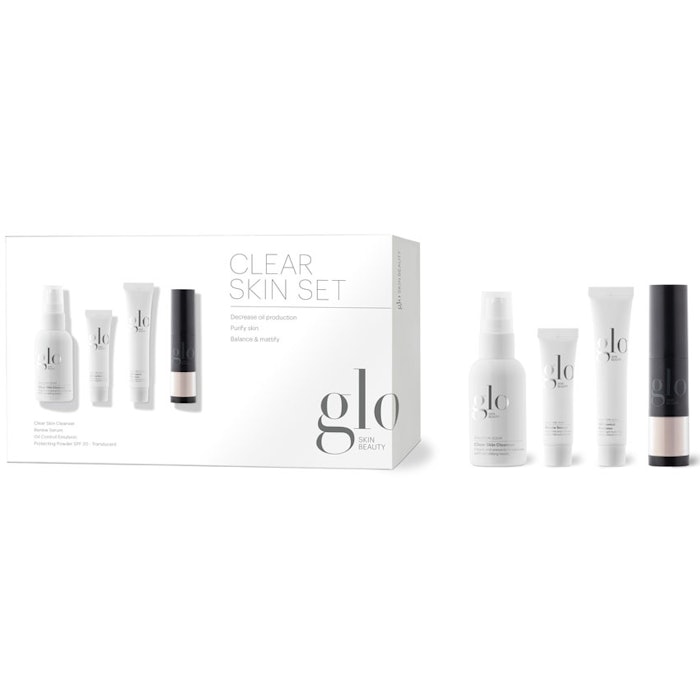 Clear Skin Set heals and prevents acne breakout and skin congestion through the use of four products. This set was designed for both people who proactively combat acne and those who experience the occasional breakout.
Products in Set
Clear Skin Cleanser: uses environment-friendly, gentle scrubbing beads to clear the skin's surface while allowing for Salicylic acid to penetrate and treat breakouts.
Renew Serum: stimulates mild exfoliation to improve the texture of the skin.
Oil Control Emulsion: provides ultra-light hydration to the skin to balance, purify and mattify oily skin.
Protecting Powder SPF 20: provides environmental protection and medium coverage to the skin fro a dewy finish.
800-232-0398, www.gloskinbeauty.com