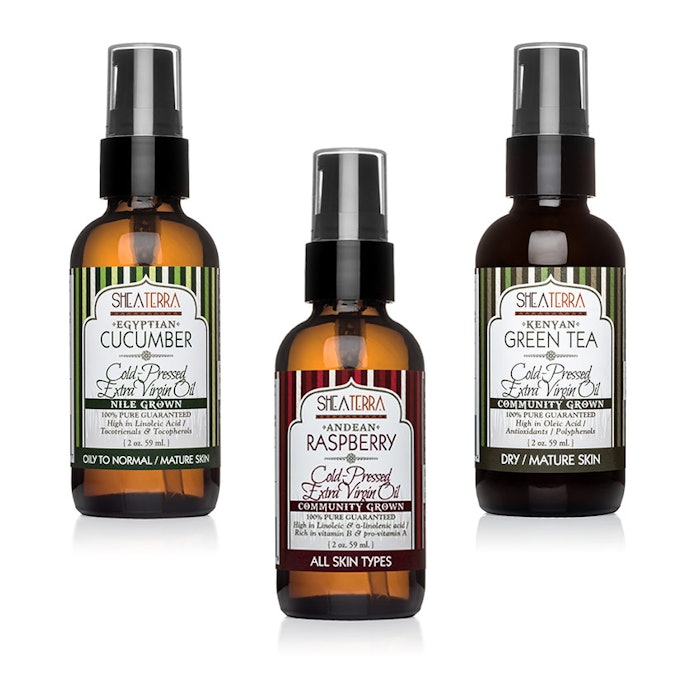 Pure Oils come in three different formulations that each have their own benefits for the skin. There is the Kenyan Green Tea Oil, Andean Raspberry Oil and Egyptian Cucumber Oil that each offer hydration, nutrients and antioxidants to the skin.
100% Pure Kenyan Green Tea Oil provides the skin with antioxidants and plant polyphenos that protects the skin from damage causing elements, and it is good for dry and mature skin.
100% Pure Andean Raspberry Oil is high in pro-vitamin A and vitamin B and helps to nourish the skin while delivering anti-aging properties. This oil is best for oily skin types.
100% Pure Egyptian Cucumber Oil nourishes and balances oils in the skin. This soothing oil can be used around the eyes as well as on the entire face for hydration  and detoxification.
877-427-6627, www.sheaterraorganics.com