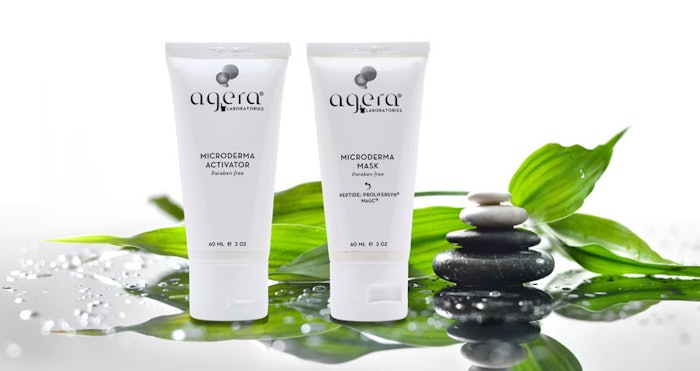 Manual and chemical exfoliation to enhance your client's treatment results between appointments.
Studies indicate the epidermal turnover rate slows from 30% to 50% between our 30s and 80s, causing the skin to look dull and rough. This unique two part treatment system combines mechanical and chemical exfoliation with Vitamin C crystals and 5% lactic acid. This treatment immediately eliminates dullness; your clients will notice softer, smoother, brighter, more radiant skin after one use. Regular use will increase cell turnover, promote collagen and elastin production, improve firmness and help fade age spots. Quick and easy to use. For optimal results use two to three times per week.  
Agera Labs is a trusted manufacturer of professional and retail products specifically created for medical professionals, estheticians, and spas.