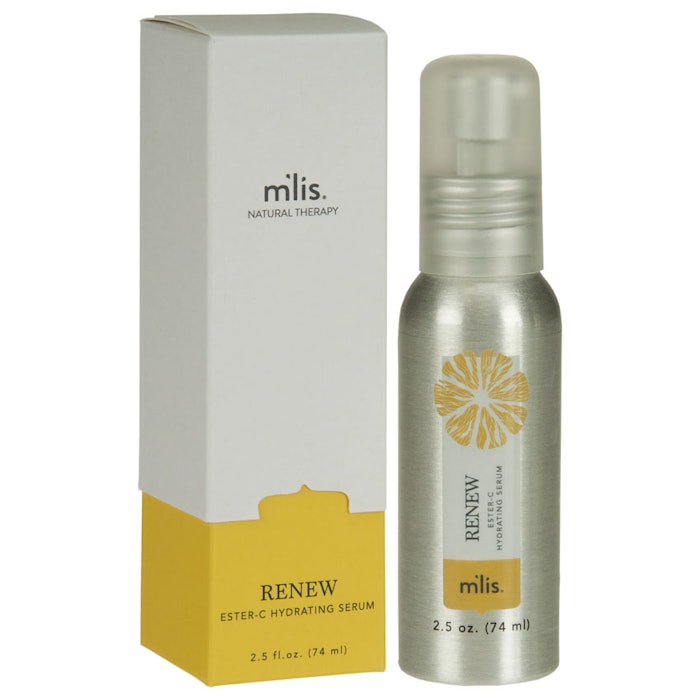 Renew Ester-C Serum helps reduce the appearance of fine lines and wrinkles while improving texture and maintaining elasticity. Ideal as a moisturizer for all skin types, including acneic or oily skin, the serum features a light, creamsiclce scent.
Key ingredients include:
Vitamin C: Provides healing, hydrating and anti-aging properties.
Jojoba Oil: Allows blemishes to disappear as pore-clogging sebum is reduced.
Hyaluronic Acid: Hydrates and carries vital nutrients deep into the skin.
800-548-0569, https://mlis.com