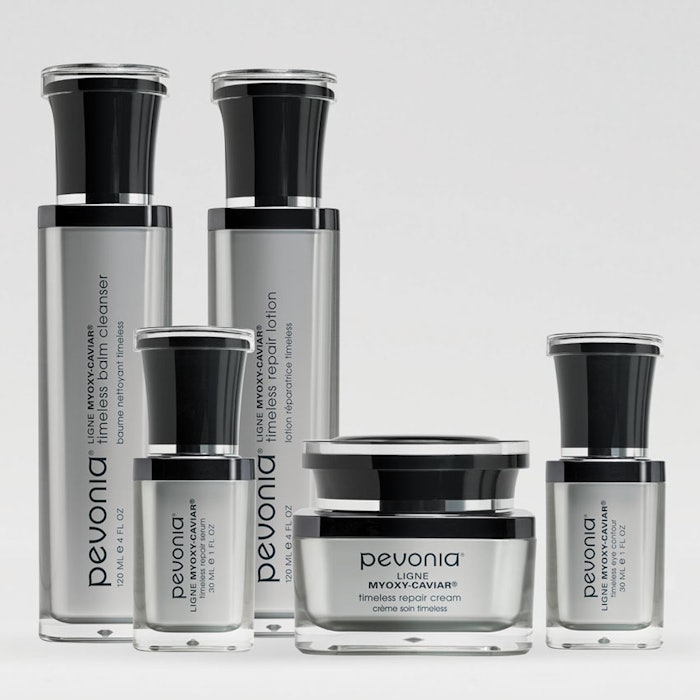 Pevonia's Myoxy Caviar line of products has received a makeover. The advanced anti-aging collection now features packaging that is consistent with the brand's anti-aging and special concern collections.
"This packaging upgrade truly reflects Pevonia's pride in constantly evolving from a merchandising standpoint to assist with sell-thru. The brand is in a constant state of refinement and fully committed to bringing new innovations to our prestigious distributors and partners in nearly 130 countries to further assure their competitive edge," said Maritza Rodriguez, Global VP of Marketing & Communications.
The collection features caviar extract and Escutox to repair, diffuse and smooth the look of fine lines and wrinkles.
The collection includes:
Timeless Balm Cleanser
Timeless Repair Lotion
Timeless Repair Cream
Timeless Repair Serum
Timeless Eye Contour
800-738-6642, www.​pevoniapro.​com