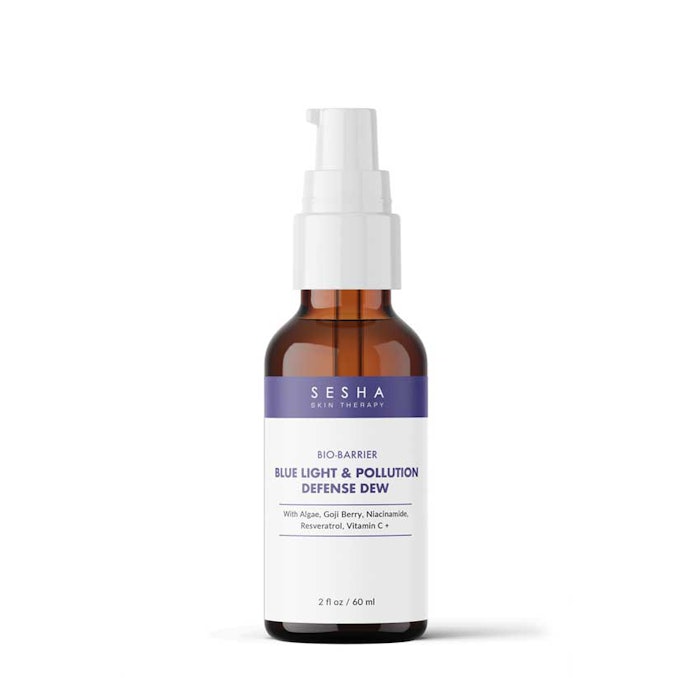 SESHA Skin Therapy's Bio-Barrier Blue Light & Pollution Defense Dew provides protection and defense against damage to the skin caused by blue light from electronics and urban pollution. The dew contains antioxidants and active ingredients to combat the negative effects of free radical damage. The product is a lightweight moisturizing dew that boosts the healthy radiance and vitality of the skin. 
Key Ingredients
Green/red algae increases skin moisture/retention, skin smoothness, elasticity and evens the skin tone. It is rich in antioxidants that help fight free radical damage and contains high concentrations of nutrients and amino acids.
Goji berry oil

 is an antioxidant that helps to repair the damage to skin caused by sunlight and UV radiation. It helps to protect skin from free radical damage and to reduce acne, promote collagen production and even the skin tone.

Niacinamide is a form of vitamin B3. It promotes protein synthesis, which improves skin metabolism. By improving the cells metabolism, it improves skin texture exhibiting anti-aging properties. 
610-355-2454, www.seshaskin.com