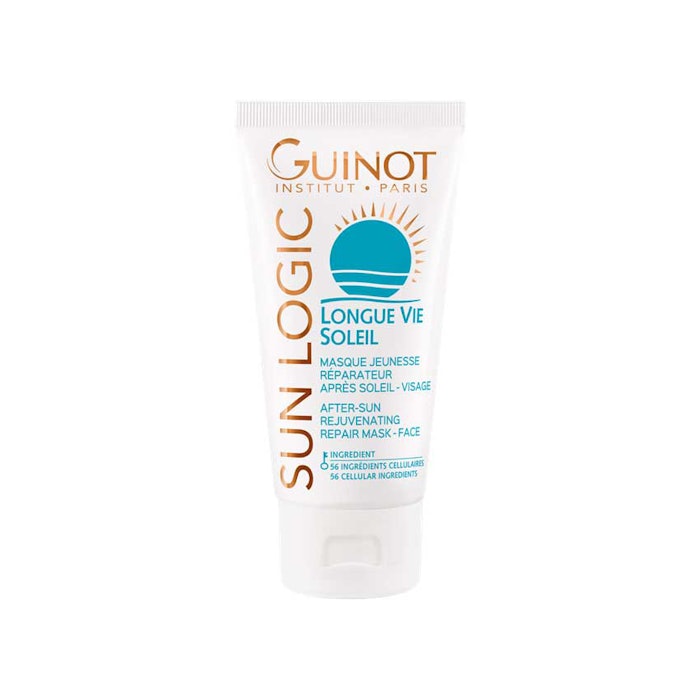 Guinot's Longue Vie Soleil Mask is a 10-minute facial treatment that should be applied after sun exposure to intensely moisturize and reduce sun-induced wrinkles. The product contains ingredients like vitamin E, and copper (an essential mineral that contributes to melanin production) to promote an even skin tone and long-lasting tan. After applying the mask to the face, dermaline soaks into the skin to protect from the harmful effects of the UV rays.
Key Ingredients
Hydrocyte complex intensely moisturizes skin.
56 cellular ingredients supply the elements required for a healthy rejuvenation of the skin.
Elastoprotectine is a shield that helps protect the skin's elastic fibers.
Vitamin E has anti-free radical and antioxidant properties that fight against the formation of free radicals.
212-532-1030, www.guinotusa.com