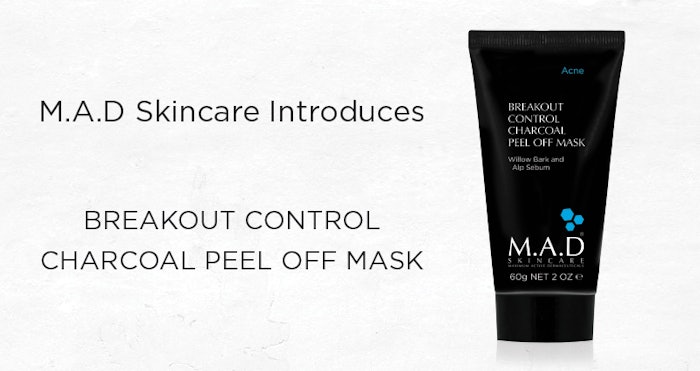 A superstar mask featuring much-loved, renowned ingredient: charcoal.  M.A.D Breakout Control Charcoal Peel Off Mask combines Charcoal, Willow Bark Extract and Alp Sebum, toxins stick to the mask, and are pulled out when mask is peeled off, purifying and brightening the skin leaving it clean, fresh and radiant! 
Charcoal  helps draw out toxins, dirt, and grime which can cause dull complexion, acne and blackheads.
Alp Sebum, an anti-inflammatory, calms the skin and reduces the size and appearance of pores.
Willow Bark Extract helps decongest skin and decrease sebum production. 
This trifecta of purifying and anti-inflammatory ingredients makes an excellent mask for treating and preventing breakouts.  Purifying actives combined with anti-inflammatories decrease sebum production, help reduce blemishes, and detox skin helping say goodbye to breakouts!
Visit www.madprofessional.com