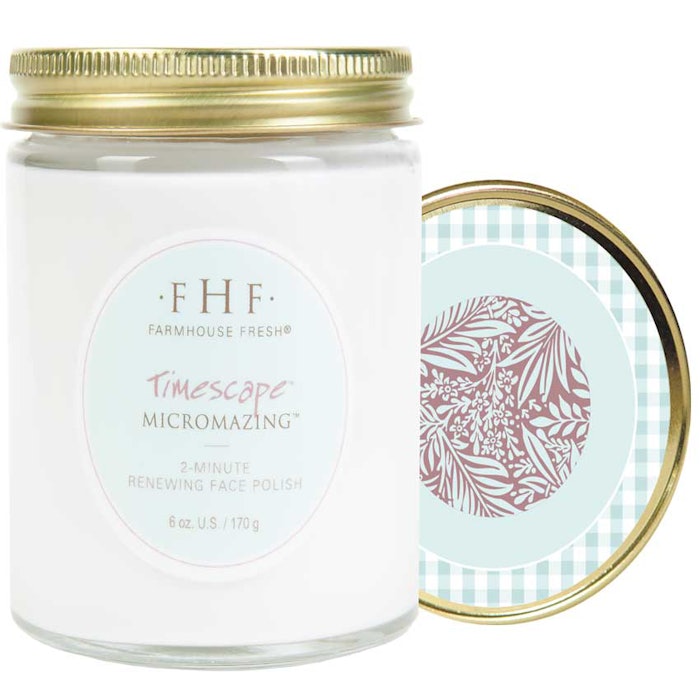 FarmHouse Fresh's Timescape a daily exfoliator made with natural plant-based fiber particles that aid in the anti-aging process. Caffeic acid from organic cucumber extract delivers antioxidants, while sunflower oil nourishes skin with vitamins and essential fatty acids. 
Benefits
Natural plant-based fiber particles create a microdermabrasion-effect that leaves skin smooth.
Sunflower oil contains linoleic acid and vitamin E, and protects the skin barrier preventing moisture loss and keeps skin hydrated.
Glycerin strengthens the skin's moisture barrier and enhances product penetration.
Organic cucumber extract-infused water is rich in vitamin C and caffeic acid, an antioxidant that helps improve the look of skin texture.
888-773-9626, www.​far­mhous­efreshgoods.​com