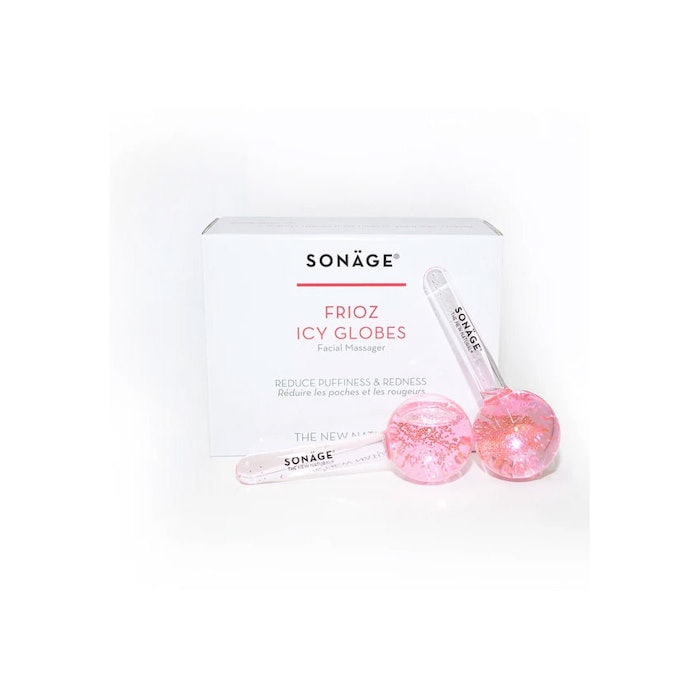 Sonage Skin Care introduced Frioz Icy Globes Facial Massagers, which are inspired by the classic skin icing cold-spoon beauty therapy used to reduce under-eye or facial puffiness. 
This 5-in-1 beauty tool stimulates blood circulation, helps depuff the face and eye area, reduces breakouts, shrinks pores, and minimizes the appearance of fine lines and wrinkles.
The massagers can be purchased individually or as part of the company's Frioz Trio At-Home Spa treatment.