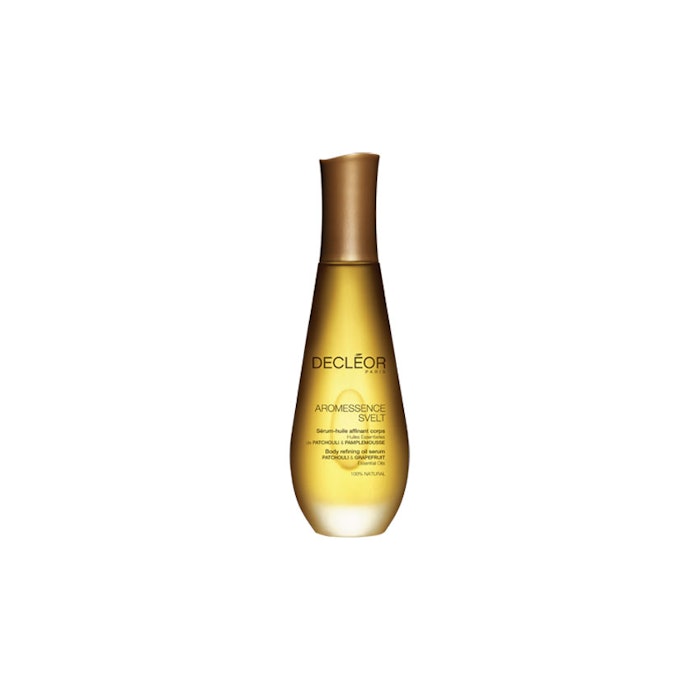 The AROMESSENCE SVELT BODY REFINING OIL SERUM helps refine the body by draining toxins and smoothing the appearance of cellulite.
This product restores elasticity and softness to the skin, while using a concentrated seven essential oils formula, penetrating the skin. By inhibiting the elastase enzyme and increasing microcirculation, this serum aids in the stimulation of mental clarity and alertness to alleviate chronic fatigue.
According to a study, 77% of users saw a reduction of one centimeter in their upper thighs and 72% saw a reduction of 1.1 centimeters on the perimeter of their hips.
The oils helping drain toxins from the body include:
Grapefruit and patchouli essential oils
Marjoram essential oil
Geranium essential oil
Sandalwood essential oil
Rosemary essential oil
Sweet orange essential oil
Macadamia and jojoba oils
855-882-0945, www.decleorusa.com