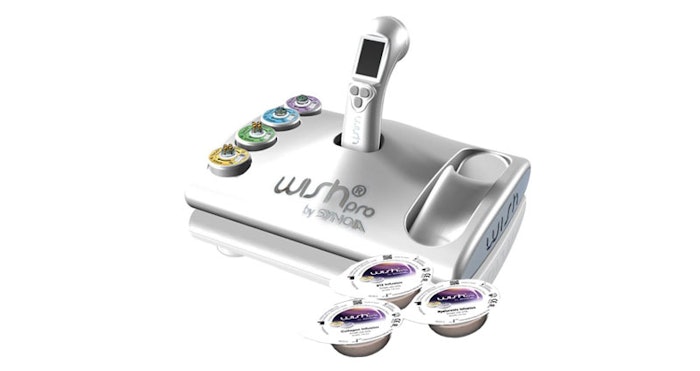 In 15 minutes, you can give clients immediate visible results by combining advanced esthetic technologies with innovative cosmetic formulations. WISHPro Plus' patented technology uses magnetic infusion technology (MIT) to deliver active ingredients deep into the skin. Powerful magnets combined with advanced technologies deliver unparalleled results.
The device is used on the face, neck, décolleté and hands to:
Smooth fine lines and wrinkles,
Build collagen and elastin,
Boost skin immunity,
Increase cell turnover,
Increase dermal microcirculation,
Enhance lymphatic drainage,
Infuse skin with vitamins and nutrients,
Reduce appearance of pigmentation.
Customers can immediately see and feel the difference in their skin. Multiple treatment options enable skin professionals to continuously expand their treatment offering by adding new Technology Heads. The device is hygienic with single use treatment capsules and all parts of the device are washable.
ROI is fast– an ideal upgrade. The device is cordless, safe and completely waterproof. It is simple to operate and great for multiple treatment rooms.