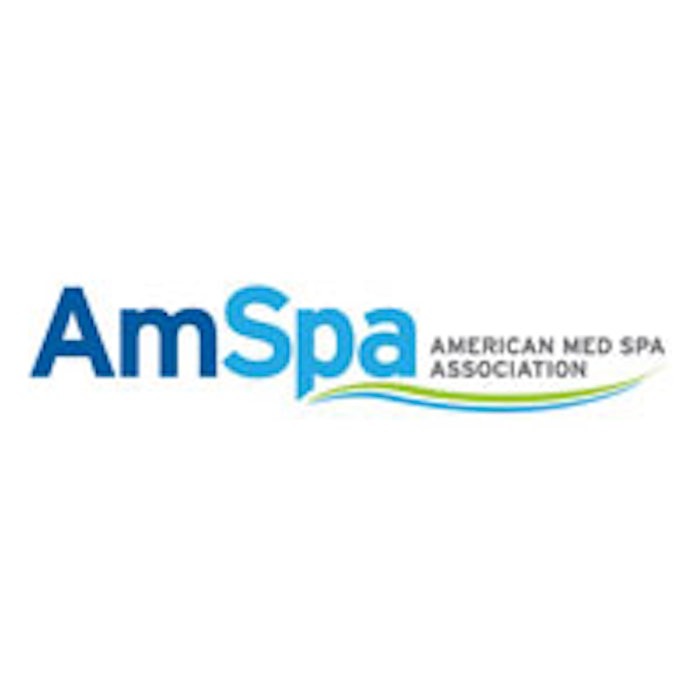 The American Med Spa Association (AmSpa) is gearing up for its final regional workshop of the year—you are not going to want to miss this! AmSpa's Midwest Medical Spa Workshop, Staff Training and Networking Recption is an exceptional day of education is separated into two tracks in order to accommodate your entire team, from front desk professionals to physicians themselves. Check out the can't-miss agenda of education for both tracks (for a more detailed agenda, including speakers, click here).
This program will combine AmSpa's well-known focus on legal and regulatory matters with expert sessions on the business of esthetics. There will be a parallel track providing hands-on instruction to med spa support staff on issues like answering the phone, selling skincare products/procedures, and treating clients professionally to help increase spas revenues.
When & where
Monday, October 27 from 8AM–7:30PM CDT at the Marriott Chicago Downtown Magnificent Mile, 541 N. Rush St., Chicago, IL 60611.
Regulatory and Marketing Track
If you are a physician, med spa owner, manager, nurse or someone that works in the esthetic or laser industry, this track is for you!
Concierge Staff Training Track
This track is best suited for aestheticians, laser technicians, front desk professionals and spa managers.
Agenda
8 AM–8:30 AM—Registration and continental Breakfast
8:30 PM–5 PM—Medical Spa Workshop - Regulations, Marketing and Business Strategies
8:30 PM–5 PM—Concierge Staff Training
5:30 PM–7:30 PM—Networking Reception with hor d'oeuvres and cocktails
Lunch will be provided
Networking Reception. As many of you have already heard, AmSpa throws one hellava networking reception! This networking reception is one you MUST attend. Mingle with your colleagues, presenters and exhibitors and discuss what you've learned during the workshop while enjoying hors d'oeuvres & drinks! There isn't a better way to absorb, decompress and relax after such a great day!
Show specials
Along with amazing exhibitors and education, several vendors have incredible show specials.
True U Esthetics. Receive a $20 discount on Terri A. Wojak's new book Aesthetics Exposed: Mastering Skin Care in a Medical Setting and Beyond (Alluredbooks, 2014)!
OJM Group. Receive a complementary consultation, a free print copy of CME monograph Risk Management for the Practicing Physician and For California Doctors: A Guide to Asset Protection, Tax and Estate Planning, as well as a free ebook download of For Doctors Only.
Be sure to register today! For more information about AmSpa, log on to www.americanmedspa.org.