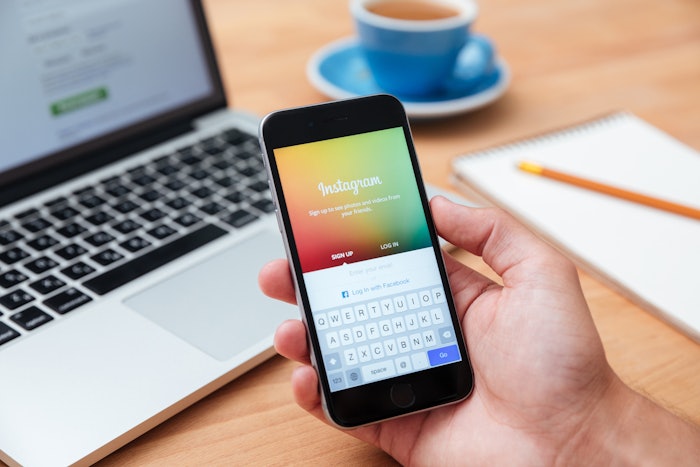 For those of us in the esthetics, beauty and med spa world, Instagram remains a fantastic platform for connecting and marketing. Yes, it's a heck of a lot more crowded than it was even just a few years ago and yes, as a result, there is a lot more competition. Still, there are plenty of individuals and businesses that are moving away from Facebook and toward Instagram for marketing and big announcements. So, let's get rolling on Instagram basics!
Vibes and Visuals
Instagram is one of the best social media platforms for conveying your "vibes" and your "visuals." This is especially important in our industry because we are so visually focused. When it comes down to it, clients are buying YOU, so they want to see and get a feel for the type of work you're doing, your workspace, etc. before they jump in and let you mess with their faces or bodies. If they're already clients, they want to see what you're up to.
Once you've setup a profile and remain active, Instagram's algorithms are pretty good at keeping you connected with relevant folks and relevant information in a visual way, so that's definitely a bonus.
Personal vs. Business Accounts
Like most social media platforms today, Instagram is very easy to set up; it's highly intuitive and with just a few taps, clicks and some personal information, you're good to go. I highly suggest you create both a personal and business account; you'll keep them separate, but go ahead and set up both.
After you've set up your personal account, simply click on your profile picture, then click Settings, then Account, then Add New Professional Account. Instagram will walk you through the next few steps and voila, you'll have an Instagram business profile. The business profile adds a lot of sharing, linking and tracking capabilities that the personal profile does not have, and you can switch back and forth between the two. Keep in mind that clients might ask to connect with both of your profiles, so be sure your content reflects the image/brand you want to convey.
Choosing a Username
Spend some time thinking about what your username is going to be. It's an important decision because it becomes your "handle" or unique identity. No one else on Instagram will have the same one; it's all yours and you'll want to tie it into your business identity. Instagram will tell you whether the username you choose is available and it may take a few tries to find one that is perfect, but you'll get there.
You may want to incorporate your name, a known nickname, or something for which you want to become Instagram "famous." For example, for my cosmetic laser training spa and school, I use @louisthelaserguy. For my mentoring company, I use @AskLouology because some other random guy is using @Louology. Actually, I like including the word "ask" because it encourages interaction from followers, which is exactly the message I want to send. 
Some people like to use an avatar as their username, meaning one of two things: either something that represents a brand identity or desired brand identity (for example, @brittanybrows or @wrinklewrangler) or something that represents your desired client base (e.g., professional woman over 40 with disposable income and interests in beauty and fitness). Either of these is known as an avatar. If you happen to work with a social media agency, the good ones will always ask you first, who is your avatar? Then, what do you want to be known for, and what are your goals? You can incorporate these concepts without a social media agency, too.
Consistency is Key
Whatever you choose as your identity in Instagram, keep it consistent across all social media platforms. You're smart to ensure your identity and profile picture are something instantly recognizable and if it makes followers smile when they see you, all the better. The same is true for the vibe that you convey. Is it consistently upbeat? Informative? Fun? Edgy? Followers who like you on one platform will often look for you on other platforms, as well because they like the way you make them feel.
Summary
Setting up a business page on Instagram couldn't be easier, and it remains one of the best (and free) ways to connect with customers, their friends, and so on. Happy posting!
Louis "The Laser Guy's" Three Additional Tips for Instagram Business Pages:
Always keep your target audience avatar in mind—whatever you're doing on behalf of your business, whether it's posting daily on Instagram, creating marketing campaigns, or considering which products and services to offer.

If you're posting about a product or service, be sure to include a link to purchase or an opportunity to obtain additional information.
Be sure to follow a lot of other like-minded businesses and influencers in your industry, as that is one of the best ways to build your own followers.
Louis "The Laser Guy" Silberman is CEO/Founder of National Laser Institute, a cosmetic laser and medical esthetic training institute. He is the owner of medical spas in Scottsdale, Arizona, and Dallas, Texas, and a nationally recognized author and motivational marketing speaker. Silberman created the 6th most visited online health site and was a semi-finalist for the Ernst and Young Entrepreneur of the Year Award 2014. Most recently, he created "Louology, the science behind crushing it in aesthetics, in beauty and in life," designed to help aesthetics and beauty pros stay connected and build thriving practices. He can be contacted at louis@nationallaserintitute.com and followed on Instagram @ louisthelaserguy.